WCI welcomes Marsha Erickson and Samantha VanWechel-Meyer to WCI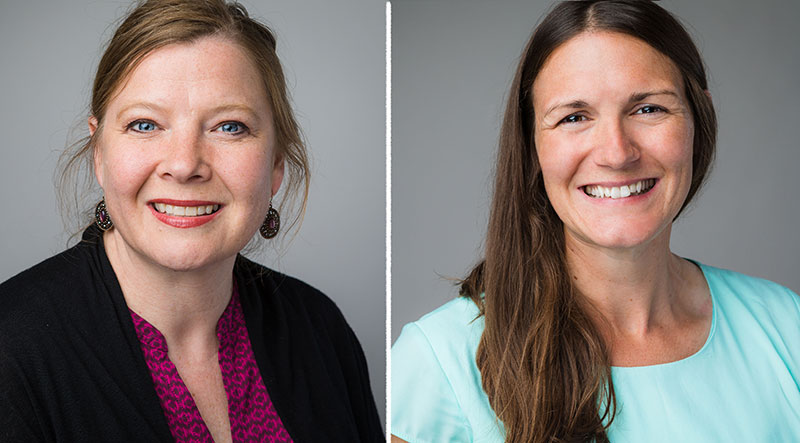 West Central Initiative is thrilled to welcome back Marsha Erickson as our new early childhood specialist, and we're pleased to introduce Samantha VanWechel-Meyer as our development specialist. 
Marsha was WCI's early childhood program associate from 2002 to 2016. She joined the United Way of Otter Tail and Wadena Counties in 2016, but continued her association with WCI by serving as the Otter Tail County Early Childhood Initiative (ECI) coordinator.
In her new role with WCI, Marsha works directly with all 10 ECI coordinators that are contracted by WCI to serve its nine counties and White Earth Nation.  She and Director of Early Childhood Nancy Jost work to strengthen the early childhood infrastructure in the region and address concerns, like the current child care shortage.
"I live and work under the credence that every child deserves a chance," Marsha says. "Whether it is providing their basic needs, connecting them with resources or providing them with the richest education possible, our children deserve it."
Marsha grew up in the Fergus Falls area. She and her husband Jeremy have four children. 
Samantha VanWechel-Meyer comes to WCI from the Fergus Falls Area YMCA where she served as membership and marketing manager. As part of the WCI's philanthropy team, along with Director of Development Rebecca Petersen, she will manage WCI's donor database, increase interactions among both donors and members of WCI's donor-advised funds, and lead new outreach and community engagement efforts.   
"It brings me joy to be working at WCI supporting philanthropy in west central Minnesota where I was born and raised. Through our collective giving and investments we support the growth and sustainability of our great region now and in the future," Samantha says.
Samantha and her husband Derek are both natives of Fergus Falls. They may be seen biking, cross country skiing, trail running and kayaking. They also enjoy the company of their three huskies.