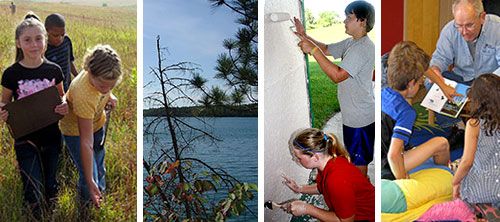 Component funds allow advisor committees to focus on the charitable need and leave the administrative tasks to WCI. This partnership ensures that local needs are met and all financial transactions meet state and federal guidelines. Along with these community-based funds are business funds, family trust funds and some organizational funds. Would you like to learn more? Contact Rebecca Lynn Petersen at 800 735-2239.
West Central Initiative's guidelines for accepting checks for our component funds have changed. All checks should be issued as follows:
Pay to the order of     West Central Initiative
Memo                         Name of Component Fund
This change will comply with bank requirements and help prevent delays in deposits for your component fund. It will ensure that the Internal Revenue Service recognizes tax-deductible contributions by you, the donor.