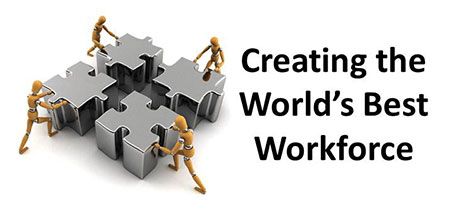 What does it take to prepare future generations to be the world's best workforce?
That was the topic Nov. 17 at Kennedy Secondary School, Fergus Falls. Superintendent Jerry Ness facilitated a group of more than 30 community members and asked the following questions:
1. What characteristics/skills are necessary to become the world's best workforce?
2. What is Fergus Falls Public Schools (FFPS) currently doing well in preparing the world's best workforce?
3. What does FFPS need to do to improve or start doing to prepare the world's best workforce?
There was much discussion and awesome ideas shared during the 1.5 hour meeting. There was an emphasis and discussions around college debt crippling our students and what we, as parents, schools and community members can do to better prepare our future workforce. There was agreement in the statement that we need a culture change: kids may go to work first, then take on schooling after they have a better idea of job opportunities and what they would like to do. Some participants referred to the "Success in the New Economy" video that depicts future workforce needs.
The FFPS will take the information collected at the meeting and feed it into their continuous plan for next year. The final document will be available Dec. 8 at a public hearing. Or people can view it online after Dec. 8.
Thank you FFPS teachers, administrators, parents and community members for caring about the future of our kids – all kids – preschool and beyond!