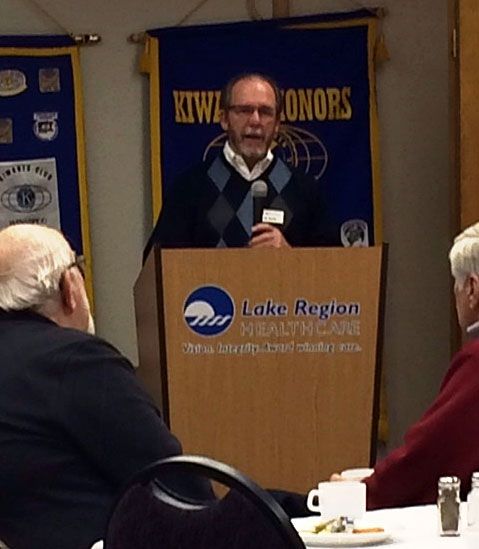 Last week I got to hear James Gartin, president of the Greater Fargo Moorhead Economic Development Corporation, at the Fergus Falls Otter Risers Kiwanis group meeting. He touched on several economic development topics (many near and dear to West Central Initiative!) and suggested the following for communities:
Grow your own – encourage entrepreneurs to start businesses locally.
Economic gardening – assist businesses already in your community. Help them with their needs and encourage them to grow.
Venture Capital – an important tool to have in your tool box – right up there with economic gardening!
One Million Cups Event – host a similar event to encourage more business start ups and offer local assistance to folks who have an idea for a business start-up.
These are just a few of his topics, all centered around working together in economic development and collaboration across communities and borders for the benefit of the entire region. Jim also talked about the importance of culture. We need to feed the system but the entrepreneur has to grow the business themselves--we can assist them, but they have to be the driver! Jim offered many other ideas that they are currently working on in the greater FM area.
For more information look them up at www.gfmedc.com. These are all concepts practiced and shared by WCI. Contact Dale Umlauf or Greg Wagner to learn more about how you can work on these important issues and help promote the economic vitality of west central Minnesota.