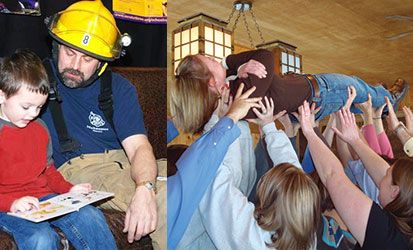 Recently I had the opportunity to be a part of a discussion with members of the West Central Minnesota Family Economic Success Council. What a great group of dedicated, caring individuals! These professionals work every day to improve the lives of those less fortunate. In fact, each of us is impacted by these same people in some way every day. Many of them have dedicated more than 30 years to helping others – not only by helping in their professional capacity, but also by caring and taking the time to mentor and help individuals along the way.
While we may not be able to do that with every person we meet, each of us has the opportunity each day to reach out and mentor others.
Last week in my blog post I asked what "community" means to you. Today I'm posing the questions: Who is your mentor? Who are you mentoring? Can a community exist without caring individuals--i.e. mentors--who not only want to have a thriving community today, but tomorrow as well?
I tip my hat to all of the mentors in west central Minnesota who make living and working in our communities so wonderful!