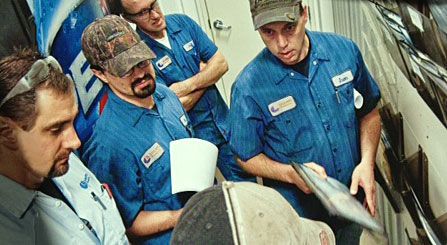 My first full-time job out of college was with the Fergus Falls Farmers Elevator. One of the best parts of working there was the Christmas Ham and the Thanksgiving Turkey. I don't know if many companies still do this, but to a young family at the holidays, the gifts were appreciated and unexpected.
West Central Initiative is committed to helping local businesses thrive, and it's our hope that not only do you get a special gift during the holidays, but are also recognized during the entire year. West Central Initiative has worked with hundreds of businesses during the past 28 years and has watched first hand the commitment of employers to their greatest asset – their employees. One gift that companies can give is the gift of training – a gift to last a lifetime for the employee. Companies invest in their employees through training; projects such as Lean Training, Toyota Problem Solving, Job Relations Training and Job Instruction Training – just to name a few. These training investments provide immediate payback for the employer and add to the long term success of the employee. Skills learned from this training stay with the employee and help them to achieve success in their careers.
I do miss the days of hanging out at the elevator with all of my great co-workers and farmer friends – not just because of the perks – but because they were and continue to be people I'm proud to call my friends. It's our hope and dream for all this holiday season that you find joy in the little things and are still surprised and excited about gifts received.
Sandy