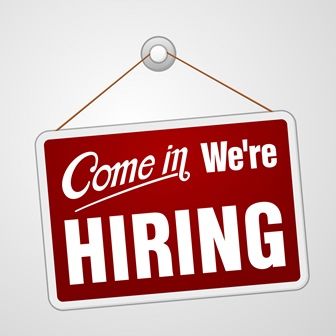 "Help needed, apply within." "Hiring Bonus."
Sound familiar? You can't drive through a main street without noticing these signs. What does this mean for the future of our towns and businesses? Bill Martinson, business development consultant with Enterprise Minnesota , has a few thoughts on this subject. He shared them at a recent WCI Board meeting.
The theory of constraints
Bill calls the lack of employees a "constraint." Wikipedia defines constraints as something that plays the part of a physical, social or financial restriction.
Basic economics is supply and demand theory. Generate a demand and somehow the supply will be there. When that doesn't happen, we have a constraint. So, how does that affect our communities? Any time something is in the way (constraint) it restricts the "flow." When the flow is restricted, it costs someone something. If you are a small business owner, you know that equates to profits. What you lose from physical constraints can't ever be made up – you need to identify the constraint, then exploit, subordinate and get back to the sync flow. More flowing means more resources pumped back into the communities through wages, giving, taxes, etc.
Bill challenged us to think about this constraint, and what we can all do to help get back the rhythm that is most productive for our communities.
West Central Initiative has been studying labor shortage issues since the early 1990s. Based on demographic findings from then state demographer Tom Stinson, WCI formed the Labor Force Development Council (LFDC). This group of professionals, business owners and employment firms has been meeting and working together to not only raise awareness of this issue, but to also find ways to alleviate this "constraint."
Together we can move this constraint!
One of these ways is to encourage people to move to – or return to – west central Minnesota to live and to work. My question or challenge to you is: What can you do to help market west central Minnesota? I don't know about you, but I absolutely love my two-minute commute to work, access to high-speed internet, quality entertainment from concerts to sports, and watching my neighbors' kids grow up and bring their own children back home. I'm going to let people know why I love living here.
The old saying goes, it takes a village to raise a child. The same is true for raising up workers. I think it will take each one of us to help move this new labor constraint. Let's hope we get the opportunity to welcome new people to our neighborhoods to increase the assets of our community for all of us.