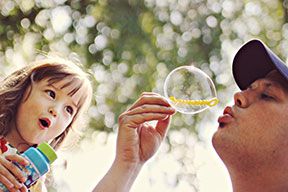 In a recent article published by The Furrow, a national publication of the Deere & Company (yep, the big green tractor company), they featured an article titled "The rural brain gain" by Joe Link. One of the sub-sections of this article brought me to a halt: "money or time." Fortunately, I didn't stop reading the article at this point, because I truly believe the author did indeed capture the true essence of why many of us choose rural.
Here's what I gleaned from the article and the photographs of the people interviewed: It really isn't about the career choice that you make. I mean, not everyone can (nor should they) have the same job or career. Think about it, what would our communities look like if we all looked the same, did the same job, drove the same tractor…. You get the picture. We teach our youngest children to dream – and dream big! We, as parents, are good at this. What we are not good at is combining this dream vision with a local reality.
How many of us can name off all of the careers in our communities? Sure, we can see physical buildings down main street and in our business parks, but what about telework? Did you know that local manufacturing companies hire many professional positions? According to a national company headquartered in Fergus Falls, they have no trouble filling the skilled worker positions they have available, but are having to recruit as far away as Georgia for a professional marketing position.
I think the true subtitle for this article is "passion." Living well is about knowing and following what's your passion and when you find it. I think your passion will show through your smile – just like the people in the photographs depicted in the article. This magazine has its roots in farming and yet the article did an excellent job depicting a positive rural choice experience that is happening not only in rural Minnesota, but all over the United States. The article showcases a farm family, an entrepreneur and a professional art curator – all from west central Minnesota!
I feel truly blessed to live in rural Minnesota, where my commute to work is less than two minutes and I have access to a thriving arts community, excellent public schools, and, really, the whole world via the internet, all the while surrounded by passionate people who not only care about their families, but also care deeply about their larger family – their community. So, thank you, Deere & Company, for showcasing families who choose to live rural – where they are able to fulfill their passion in life and enjoy a quality of life that we are more than happy to share with others. My challenge to you is this, is it money or time that you live for, or is it more?
Your advocate and partner for rural brain gain, Sandy