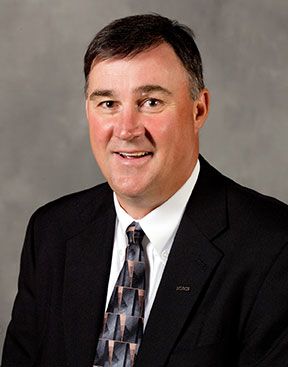 Brad Barth has been named president of West Central Initiative by the WCI Board of Directors. He will begin his duties with WCI in July.
Reporting to the WCI Board, Barth will lead, direct and manage the organization and guide its strategic direction. He will also serve as WCI's chief spokesperson and represent the west central region to the greater state of Minnesota.
"Brad is a proven leader who is prepared to continue the excellent work of WCI," said Dean Simpson, chair of the WCI Executive Search Committee. "Brad will join the professional resource team at WCI that has a long history of serving the needs of West Central Initiative's communities. We look forward to his enthusiasm in leading West Central Initiative into the future."
"The work of the WCI Executive Search Committee was outstanding and I am pleased with their decision in selecting Brad Barth to lead WCI," said WCI Board Chair David Nelson. "Brad will build on an already diverse and talented team committed to furthering WCI's mission to improve the economy, community and philanthropy in west central Minnesota. The leadership provided by Sandy King as interim president/CEO was appreciated during this time of transition."
Barth is currently the executive director of the North Dakota State College of Science (NDSCS) Foundation in Wahpeton, ND. Since 2008, he has led the development efforts of NDSCS and has helped the foundation to double its assets to more than 17 million dollars. Prior to NDSCS, Barth was the director of the Small Business Center at Alexandria Community and Technical College. He is a board member of the Association of Fundraising Professionals Northern Plains Chapter. A Barnesville, Minn. native who graduated from NDSCS and Minnesota State University--Moorhead, Barth and his wife, Diane, will be making their home in Fergus Falls.
"I'm excited to join the WCI team. It is an organization I have greatly admired and respected for many years," Barth said.
WCI contracted with Richard Thompson and Associates, Inc. to conduct a nationwide candidate search for WCI's senior executive position, after the departure of Nancy Straw in November 2014.
West Central Initiative is a regional community foundation serving the nine west central Minnesota counties of Becker, Clay, Douglas, Grant, Otter Tail, Pope, Stevens, Traverse and Wilkin. WCI invests resources in our communities for regional success, using the tools of economic development and community development, and by promoting philanthropy. Learn more at www.wcif.org.