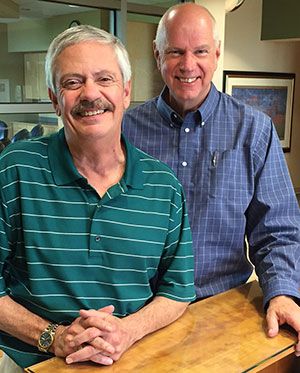 You might be concerned that by including an estate plan gift to a charity, like West Central Initiative or one of our component funds, there will be fewer assets left for children, family and friends. But there are opportunities available to you to positively impact your favorite charity and leave more than you thought for loved ones.
Because of potentially heavy taxation, retirement plan assets can be among the most expensive for family to inherit.  By naming a charity as a beneficiary of all or part of your retirement plan assets, you can leave other less-taxed assets to your heirs.
You also may be thinking that using your retirement assets as charitable gifts will be a complicated and expensive plan to execute.  In truth, all it takes is a simple change on the beneficiary form with the company holding the plan.
Contact Tom McSparron (tom@wcif.org) or Kim Embretson (kim@wcif.org">kim@wcif.org) at 218-739-2239 or 800-735-2239 for information today. Ask our development professionals how planned giving can help you achieve long-term financial goals and make the most of your generosity.
Please remember this column is not intended to be legal or financial advice and WCI strongly recommends that you consult your legal or financial advisors before entering into or making any changes to your estate plans.