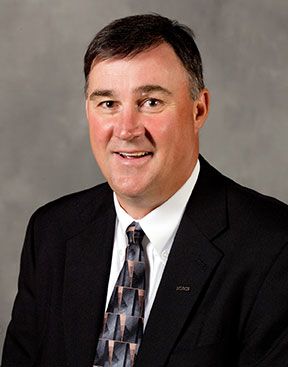 Whew!
Hard to believe I'm 90 days into my tenure at West Central Initiative and what a great time I've had to date. Over these three months I have kept a short diary on my travels and here are the rough numbers:
Traveled to 20 cities in the region – 5 cities out of the region
Traveled to all nine of our region's counties, plus White Earth Reservation
Hosted or attended 24 events
Held/attended 45 meetings, from individual meetings to groups of up to 100
All of the events and meetings had a total of approximately 850 attendees/participants
Now I was not alone on these travel. At just about all of these events and meetings, multiple members of WCI staff were in attendance. So while the numbers are significant, the information gathered and ideas shared were the best part of the trips and the many discussions. I have learned that no matter where we were in our region the following items are all on the minds of the attendees:
Affordable child care
Workforce recruitment/retention
Affordable/dependable housing
For sure there are other issues in every county and city in our region but the three items above kept coming up time and time again. So we will take what we are learning here at WCI, evaluate our programs and offerings, and readjust as we move into the final quarter of 2015 and the beginning of 2016. We will continue to "hit the road" and learn more about areas we can be of help to the region, we will work with our partners to continue to convene the meetings and events that bring individuals and organizations together to make a difference in the west central area of Minnesota.
Enjoy some of the pictures taken "on the road" and thanks to our board members and partners who hosted the events and gave me the personal tours of the cities and counties we visited. I promise we will be back soon but I also promise that we will continue visiting those towns and cities that we didn't get to on my first swing through the region. So send me an email and let me know if you have something you want us to see or hear about that is happening in your town and we will make every attempt to get there.

My wife Diane and I were pleased to attend Feast on the Farm and help the Barnesville Area Community Fund celebrate its 25th anniversary. WCI administers the fund.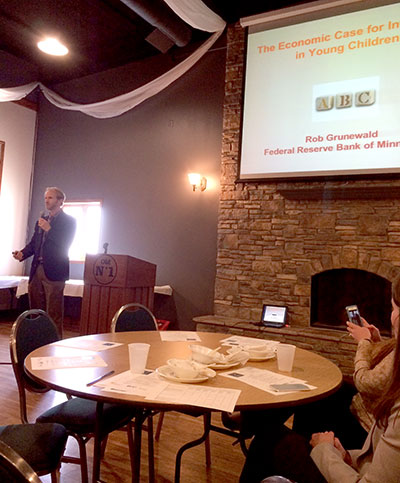 I sat in on the Child Care Summit in Morris. It was facilitated by First Children's Finance and hosted by West Central Initiative. These summits have been held throughout the region to bring people, communities and employers together about child care needs and issues.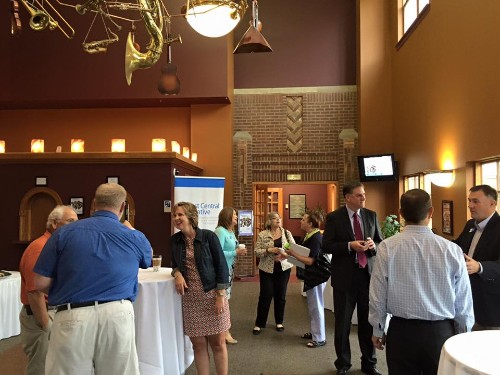 I met so many people during the meet and greets. I really appreciated how board members took the initiative to introduce me to the people and organizations in their town.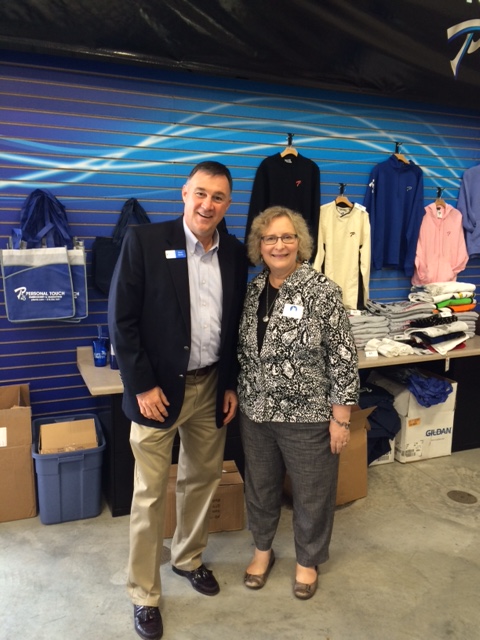 I've met up with Moorhead Mayor DelRae Williams a few times. Here, we bump into each other at WCI Board Member Cheri Johnson's 25th anniversary celebration of her business, Personal Touch. WCI helped start up Cheri's enterprise and we couldn't be more pleased for her.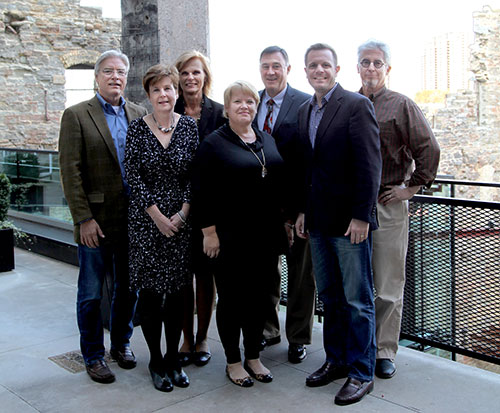 I'm one of six presidents of the Minnesota Initiative Foundations, which serve all of the non-metro counties in Greater Minnesota. We meet regularly to share insights and find ways to work together for the betterment of our rural communities. From left to right: Tim Penny, Southern Minnesota Initiative Foundation; Diana Anderson, Southwest Initiative Foundation; Kathy Gaalswyk, Initiative Foundation; Nancy Vyskocil, Northwest Minnesota Foundation; me; Tony Sertich, Northland Foundation; Neal Cuthbert, The McKnight Foundation Vice President of Program