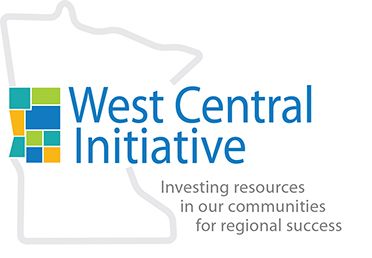 Have you ever worked on a project you can't complete because you don't have the right tool? In community and economic development, the same thing can happen.
West Central Initiative (WCI) serves as a regional community foundation that works with west central Minnesota communities and organizations to provide the tools to help complete projects. During National Community Foundation Week, Nov. 12-18, we want to share some of the ways we work regionally:
We administer 75 charitable funds, which we call component funds, throughout the nine-county region we serve. We provide the technical assistance so the fund's advisors can concentrate on raising, granting or loaning dollars, and accomplishing their missions. See our list of component funds--chances are good there's one in your community!
Many businesses have utilized our loan, business assistance and workforce development programs to help start up and expand their organizations.
We coordinate the regionwide Early Childhood Initiative (ECI), which includes ECI coalitions in every one of our nine counties and White Earth Reservation. The ECI seeks to help our youngest children thrive and succeed in school and in life.
We helped support community leadership programs and provide community mobilization grants.
We assist with regional economic development and transportation planning.
In everything we do, our goal is to help west central Minnesota communities, businesses and families prosper. Our endowment is one of the keys to having the resources available. Our donors to the WCI Endowment help us stay We work to stay healthy and fiscally sound so we can continue to serve our nine-county region long into the future. Learn more about our endowment.
If you would like to learn more about West Central Initiative, please visit our website at wcif.org. Or give us a call at 800 735-2239. We'd love to talk to you about how we can work together to create a better tomorrow for west central Minnesota.
Brad Barth

President, West Central Initiative