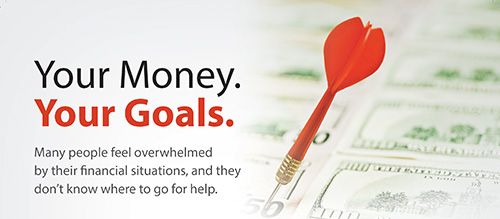 'Tis the season of good cheer ... and a lot of spending. The spirit of giving in December often gives way to the agony of bill paying in January.
On Thurs. Jan. 28, the Nonprofit Essentials Training funders group--of which WCI is a member--is sponsoring "Your Money. Your Goals." training seminar at Alexandria Technical & Community College. The workshop is designed for frontline staff and volunteers in organizations that work with consumers, such as social services, legal assistance and community and faith-based organizations.
This workshop will provide the resources needed to walk clients through these difficult short-
and long-term financial issues:
• goal setting
• choosing financial products
• building skills in managing money, credit, and debt
Being able to provide clients with the information and tools for financial empowerment may mean the difference between a stressful season and a happy holiday next year.