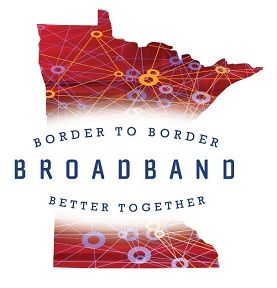 This week I attended a Regional Economic Development Group Forum and the topic was on "broadband". Now, I thought I had a pretty good understanding of what that meant, and had decided going into the meeting that there certainly can't be anymore to learn on this subject, right? Well, as always with these gatherings, the attendees and presenters provided a great discussion and yes, I did learn a lot!
The presenters challenged the group to think about broadband and what really does that mean for your community. Using the Intelligent Community Forum framework, we broke out in groups and talked about what it meant to be connected and really, what is our role in our community to make sure that the connection does happen.
Here are a few of the responses to the question "What does broadband mean for your community?"
Equal access for all
Seniors have access – can communicate with family, medical staff, grocery delivery
More educational opportunities
More 1099 workers
Improved communication
Endless opportunities
Competitive edge – globally
Ability to work together as a community
Attract more residents – of all ages
The list is much longer than this, but you can see the positive impact having access to reliable broadband can do for a family. What can we do as community leaders? We can help educate each other on why we should let the local telephone cooperative bring the internet up to our homes; we can engage decision makers on the importance of this resource for the future health of our residents; we can use this as a tool to build upon the assets that we already have; and with broadband we can be advocates for more services and improved property values.
Here are just a couple of the ideas on action steps that were mentioned during the meeting:
Sponsor a "hackfest" in your community
Supply tablets to the elderly so they can communicate with their families who don't live near by (Elder loneliness has replaces smoking as the most pressing health concern)
Have broadband access in all Laundromats (and other nontraditional access points)
In closing, one of the speakers made this statement, and I think it is so true as together we can do much more: If you want to go fast – go alone. If you want to go far – go together!