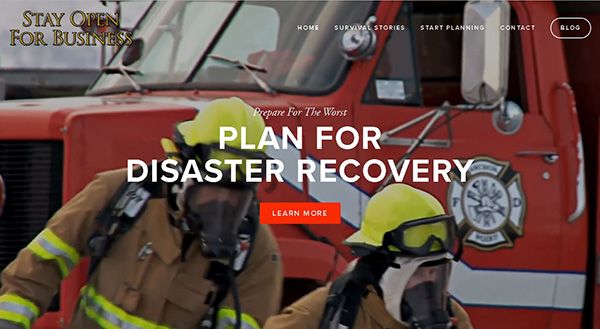 West Central Initiative has launched a website to help businesses develop continuity plans that prepare them for potential disaster. Stayopenforbiz.com was created to motivate businesses to begin, refine and improve a disaster recovery plan for their companies.
"Because disaster seldom announces itself, a continuity plan can make the difference between a business surviving or going under," said Greg Wagner, WCI business and economic development director. "West Central Initiative helps companies start up and expand through our loan and business assistance programs. For us, thriving businesses mean thriving communities. Providing them with the planning tools to survive a catastrophic event is another resource we can offer to keep the businesses in our region open."
Stayopenforbiz.com provides suggestions, how-to guides and planning templates from FEMA, the Small Business Administration and other emergency planning resources, suitable for small to large operations.
The website includes several videos of businesses that survived disaster. The business owners and managers are candid about their experiences, sharing both the hardship of their loss, and what resources helped them to start over. All agreed a continuity plan would have greatly helped speed up the recovery time.
"We also asked owners of businesses that didn't survive disaster to share their stories, but, to a person, the memory was still too painful. That alone is a lesson," Wagner said.
The videos also include interviews with regional emergency preparedness and business experts.
Stayopenforbiz.com was made possible through funding from the Philanthropic Preparedness, Resiliency, and Emergency Partnership (PPREP), a project of the Funders' Network for Smart Growth and Livable Communities. WCI is part of a PPREP Midwest cohort of foundations.