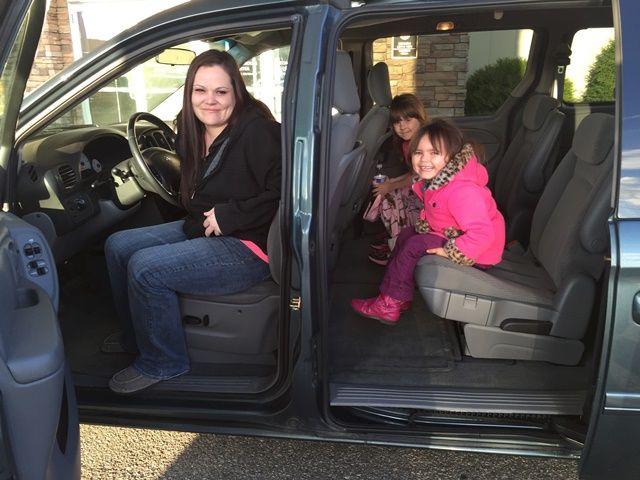 Here's a story Cliff Korkowski likes to tell. A banker he knows had a client in dire financial straits who chose to default on his home instead of his car. The reason? "You can get by losing your home, but not a car, because, without a car, you'd lose your job. You can't get to work," the banker told Cliff.
Transportation is one of the most common reasons people are unable to look for or hold down a job. This is especially a problem in rural communities that may not have a public transit system.
Providing reliable transportation is the goal of the Douglas County Car Care Program (DCCCP), the nonprofit Cliff founded and serves as executive director. The DCCCP helps residents in poverty have their cars repaired or provides them with a replacement vehicle.
The DCCCP is, in a well-turned word, driven by donations of cars and money, and many, many volunteer hours.
People can donate their vehicle, which is then either repaired and given to a family in need, or sold to help fund the program. Several local repair shops and auto dealers take turns providing a once-a-month free repair service. The shop provides the labor, and the DCCCP picks up the costs for materials. Since it opened its door in November of 2012, the DCCCP has received  426 cars, repaired 297 and given away 174.    
This is Cliff's second foray into running a car donation and repair program. When he first retired after years in college administration, he started up the Free to Be, Inc. (now Cars for Neighbors) program in Anoka.
Cliff thought he was going to retire for good in 2012 when he and his wife moved to Alexandria, but locals convinced him to set up a similar nonprofit to serve Douglas County.
Recently, WCI provided the Douglas County Car Care program with a $15,000 Workforce Solutions grant to help the DCCCP with its mission.
"Douglas County Car Care stood out as an applicant because it does more than count how many cars were given or repaired; it actually tracks the program's impact on area employment—the number of people who were able to obtain or hold down jobs," said Wendy Merrick, WCI program director. "Information like this helps WCI measure the success of its own programs."
For more information about the DCCCP and how to donate, visit http://douglascountycarcare.org, call 320-460-7911 or email info@douglascountycarcare.org.