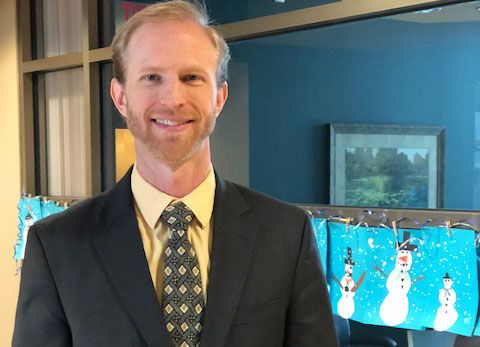 One of the nation's strongest proponents of early childhood development is the Federal Reserve Bank. Back in 2003, Federal Reserve economists Rob Grunewald and Art Rolnick co-authored the article "Early Childhood Development: Economic Development with a High Public Return," where they showed how investments in high-quality early childhood programs, particularly those targeted to children at risk,  can yield a large return for taxpayers. This week, Rob Grunewald was in west central Minnesota presenting to early childhood groups, and West Central Initiative staff were pleased to have time with him to discuss early childhood and community development. Here are a couple key points:
Grunewald conducts research on community development and regional economic issues. He has written several articles on the economic and social impact of early learning. Read his work here.
Workforce growth has flatlined in Minnesota and business leaders are beginning to understand the need to look long term at workforce development.  CEOs at the table discussing rural early childhood issues and advocating for early childhood policies carry a lot of weight.  
In Minnesota, an investment increase in home visiting—particularly nurse visits—are having a strong impact in development.
In rural communities, collaboration is key. Bring together local resources and then layer in state and federal funding.
Parenting still has the biggest impact on a child's development. Research by the University of Pittsburgh is learning that information download may not be the best form of intervention for struggling parents. Early findings show that skill development and coaching of concrete skills based on research can shift parent behavior more than lectures on what they "should" be doing.  
What is quality child care? It varies, but having a curriculum that follows research and an intentional plan helps. Parent Aware rating helps. 
Nutrition and health greatly impact early childhood development. The Fed is involved in Minnesota Healthy Communities research.
Grunewald's research on culturally based early childhood programs shows how they may help Native American communities mitigate the effects of historical trauma and give their youngest members strong foundations in life.