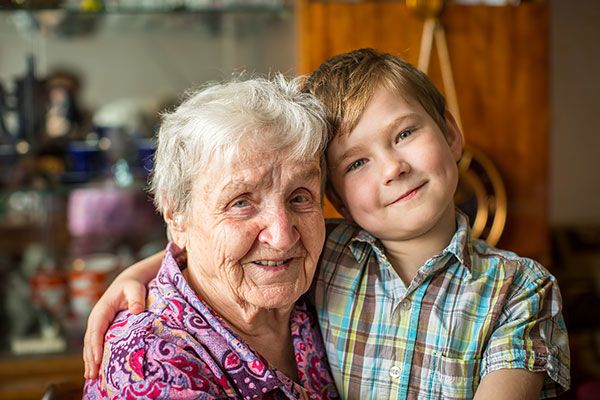 Construction on a child care center is underway at Knute Nelson Care Center in Alexandria. Circular saws were buzzing and the scent of fresh paint was in the air as Knute Nelson President/CEO Mark Anderson, Alexandria YMCA's Interim Director Dennis Lipp and the Y's Child Care Director Sara Peterson toured a former residential wing that is being converted into a child care center with rooms specifically designed for infants, toddlers and preschool-aged children.   
This amazing transformation came from a vision for how to repurpose unused space and the great need for child care both for Knute Nelson employees and for the community at large. Knute Nelson reached out to the Alexandria YMCA, which already ran a child care center at its facility and where they already had a partnership. Would they be willing to manage another child care center? After careful thought, the answer was yes. "The YMCA Board needs credit for pushing it. Their response was, 'We need to do this for the community'," Lipp said. 
Anderson echoed the YMCA Board's sentiment. "I think two nonprofits coming together to take on a community need is a valuable point. Strong partnership is really important. Together, along with other partners, we're achieving this for the community."  

Along with providing the space, Knute Nelson is helping with financial support, grant writing and fundraising. WCI provided a $37,500 child care capacity grant for the project. 
For both Knute Nelson and the Y, one of the most exciting elements of this collaboration is the daily interaction planned between the children and the residents. A team made up of Knute Nelson and YMCA staff have visited several centers with intergenerational programs. 
"Our goal is to interact in some way every day, from snacks with residents to doing activities together," Peterson said. 
The new center, YMCA Child Care at Knute Nelson, plans to open this spring.