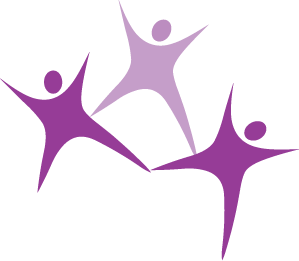 West Central Initiative is pleased to announce the recipients of its first Community Change Maker Grant awards. The new grant program aims to help west central Minnesota communities become more socially connected, equitable, hopeful and empowered by engaging residents, contributing to social cohesion and implementing strategies that strengthen these communities.
Here are the May 2018 awardees:
African American Development Association (AADA): $5,000 for its Global Tapestry Project, which will develop avenues for immigrants and former refugees to share their stories in order to create greater community understanding. The project will include a community event and a 12-episode television series.
American Association of University Women—Fergus Falls: $1,500 to fund Work Smart and Start Smart seminars that help woman, especially those just starting their careers, learn how to negotiate their salaries for a better living wage.
Alexandria Technical and Community College: $3,750 to conduct a diversity inclusion equity study as part of its Inclusion Network.
Becker County Developmental Achievement Center: $5,000 to help build a greenhouse that will create jobs for some of the center's clients that will better integrate them into the community.
The City of Breckenridge: $5,000 to help support youth programs that many families use during the summer in lieu of child care.
The City of Campbell: $5,000 toward the Campbell Improvement Committee's project to purchase playground equipment that is age appropriate and handicap accessible for families and child care providers.
Douglas County Car Care Program: $5,000 toward the Community Impact Coalition Car Repair Fund to address the high-priority community-identified need of transportation.
The City of Elbow Lake: $5,000 to help develop a city website that will provide a platform for residents to access all necessary information and will be a means to communicate with the city and each other about issues and ideas. 
Empowering Kids Perham: $3,200 for its Empowering Kids Autism Education Project, which will offer a series of hands-on classes and training opportunities for families and the community to learn more about helping individuals affected by Autism Spectrum Disorder.
Glenwood Lakes Area Welcome Center: $5,000 toward its Grow Glenwood "Ready, Set, Grow Glenwood" program. The funds will be used to help communicate the city's progress on its extensive "Complete Streets" project that includes underground utility replacement, road resurfacing, sidewalk accessibility work, downtown beautification and more.
Minnesota State Community and Technical College—Fergus Falls: $5,000 for its Community Conversation Circles project. The school plans to engage the Fergus Falls community in a series of respectful conversations around equity and inclusion.
Concordia College, Moorhead: $5,000 for its Narrative 4 story exchange program, which works with a network of authors, educators and students and uses the power of personal stories to build empathy and spark collaborative change in a divisive world.
The City of New York Mills: $5,000 to develop a broad strategic framework to identify community priorities, articulate a vision and outline a path for development.  
Pelican Rapids Multicultural Committee: $4,921 to help support its Building Cross Cultural Social Networks program, which provides ways for residents in the diverse community of Pelican Rapids to come together for dialogue, learning, sharing and socializing.
Perham Area Activity Center: $5,000 to help engage Perham-area residents in working to redevelop the old high school building into The Hub Perham Area Family Wellness Center.
Mahube-Otwa Community Action Partnership: $5,000 for its Perham Navigators Project, which will help connect families within the Perham-Dent School District experiencing poverty with volunteers to help navigate support systems and services within the community.
Minnewaska Area Schools: $5,000 for its County Child Care Development Coalition, which will bring together community partners to identify unmet child care needs in Pope County, discuss opportunities and develop new child care options.
United Way of Douglas and Pope Counties: $5,000 to help fund resource development of its fundraising and awareness-raising efforts. This includes developing a crowdfunding platform and coordination costs for its Community Impact Coalition that brings people together who are interested in creating local change in Douglas and Pope counties.
A total of $78,371 was awarded.
Change Makers grants support projects that:
Help communities become more welcoming of new residents and more adept at engaging with diverse populations.
Involve a broad range of residents in a planning process that addresses a critical community issue and results in a plan for positive change.
Efforts that result in a community action plan focused on affordable housing or the development of high-quality child care will receive special consideration.
Engage a broad range of residents and organizations in implementing a plan that addresses a critical community issue.
Experiment with new approaches to identifying and supporting community leaders in an effort to broaden engagement in civic life.
Through technical assistance or training, strengthen the ability of west central Minnesota nonprofits to secure more local investment for a high-priority community need.
"Our goal with the Community Change Makers grant program is to help communities arrive at their own solutions," said WCI President Anna Wasescha. "In this round of awards, we can see our nine-county region through the eyes of individuals and groups who know and love their communities and, by working together, have summoned the creative energy to make those places better places to live and work." 
Two more rounds of funding are planned in 2018. Applications for the next round are due Friday, July 6. The final round deadline is Friday, November 9. For more information and an application, visit changemakers.wcif.org.