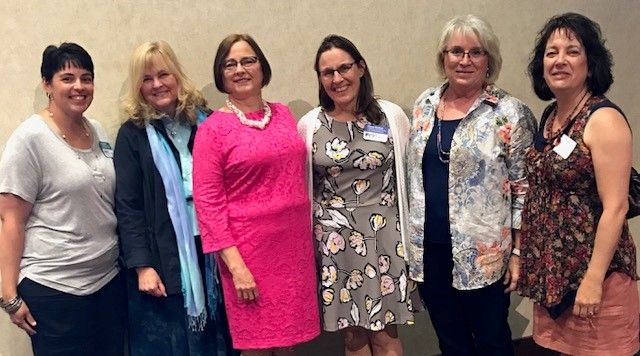 "I want to thank all the women in my life who have contributed to my ability to do the work I am honored and lucky to do every day."
With those words, WCI's Director of Early Childhood Nancy Jost accepted the 2018 "Nancy" Award given annually by the Minnesota Early Childhood Funders Network, a network of the Minnesota Council on Foundations. The award recognizes an individual or group for "leadership, vision and commitment to enhancing the social and emotional development of infants and young children."
The "Nancy" Award is named for the late Nancy Latimer, who was a lifelong advocate for children and families.
"As a society we must see that children deserve the best from us adults, that women are not the only nurturing gender, that people in the early childhood field deserve to be valued and well paid" Nancy said in her speech. "Early childhood should be a career as valued and well paid as any other teacher and many other professionals. Early childhood professionals are partners with parents in raising the next generation of parents, workers and citizens – our society depends on us, our children depend on us – our future depends on us!"
READ Nancy's entire acceptance speech.
PHOTO: Several of west central Minnesota's ECI coordinators were on hand to congratulate Nancy Jost on her award. Left to right: Julie Smith (Traverse County), Jeannie Pederson (Pope County), Nancy Jost, Diane Strobel (Stevens County), Deb Hengel (Grant County) and Kristi Maas (Wilkin County).