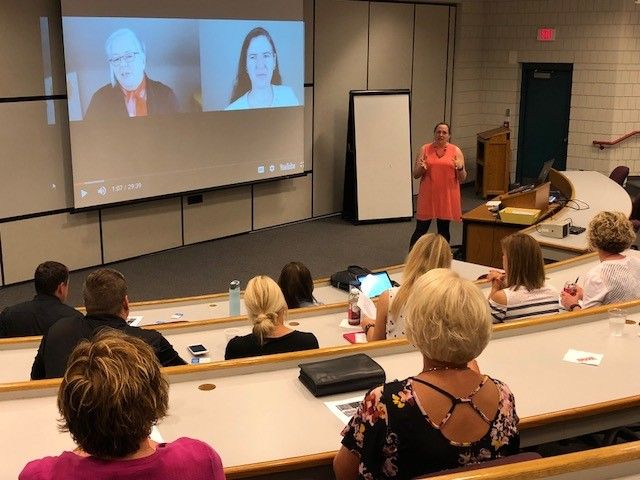 Small-town retail is not dead. It's changing. That's the message WCI has been sharing throughout west central Minnesota via the SaveYour.Town webinar, "The Future of Retail." Here's the data:
This means that our region's small retailers are actually in a better position to thrive than before ecommerce. 
Additionally, our retailers can capitalize on their strengths by using new technology to engage local customers in new ways.  One thing that SaveYour.Town emphasizes is that utilizing technology does not mean you need to have an online inventory and take payment online. But there are many ways you can use your smart phone or tablet, your Google listing, and your social media to create interest, promote your business, and increase sales.
If you are interested in hearing more, invite me over for a viewing party! 
In each of the six communities where we've shared the webinar, each group has collaborated and come up with some great tips and tricks to share with each other.  Here are some of my favorites:
Retailers help each other with social media.  One retailer struggled with taking great photos, but another had mastered Instagram… they partnered up!  Now their town looks twice as good online.
·        Creating a retail loop: retailers direct customers to other businesses in their town as well as to those in neighboring communities.  The idea is that if we can keep people here to shop, they will keep shopping here!
Designating one night per week to have businesses stay open until 7 p.m.  They are going to promote town-wide, so that even if a business can't stay open late, they are still telling customers about the opportunity to shop in town after 5.
Creating events and using Facebook Events to promote with and for each other.
Working with local service businesses (think insurance agents and banks) who are interested in hosting a pop-up display for the retailers in town in their lobby.
Trying weekend hours together … keeping in mind that it might take a few weekends to retrain community members!
Retailers claim their Google Listings so that their "dot" pops up on the town Google Map.  You would be surprised to learn how many listings have hours, services, etc. that are out of date or wildly inaccurate.
I want to give a HUGE thank you to the communities who have welcomed West Central Initiative into their community. I am thrilled to see our small-town spirit alive and well throughout the region.  All the retailers and community leaders that I have met are eager to be a part of a thriving community.  There is no time like the present to try something new, and these folks are ready to get to work.  I am so excited to have joined them for an hour to see the "before" and I am looking forward to the "after."  Thanks again!!
Jill