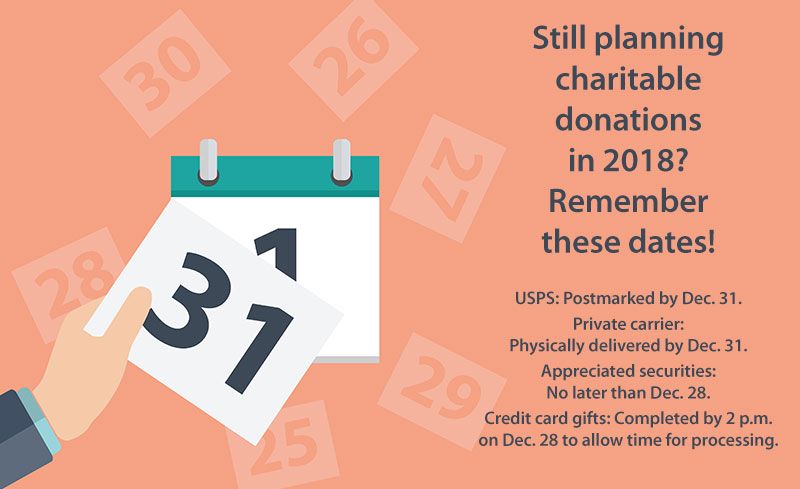 As a friendly reminder, here are some year-end giving dates you need to know when making gifts to West Central Initiative, one of our component funds or your favorite cause that impact your 2018 income tax.
Gifts that arrive by the dates below will help ensure that your 2018 gift will qualify for a charitable income tax deduction yet this year.
USPS – must be postmarked on or before December 31, 2018.
Private carrier – must be physically received at WCI office on or before December 31, 2018.
Appreciated securities – no later than Friday, December 28, 2018. Earlier notification is better!
Credit card gifts – completed by 2:00 p.m. on Friday, December 28, 2018 – which will allow time for them to be processed and forwarded.
If you have any questions, or want to confirm that WCI did receive your gift, please don't hesitate to call our office at 800-735-2239.