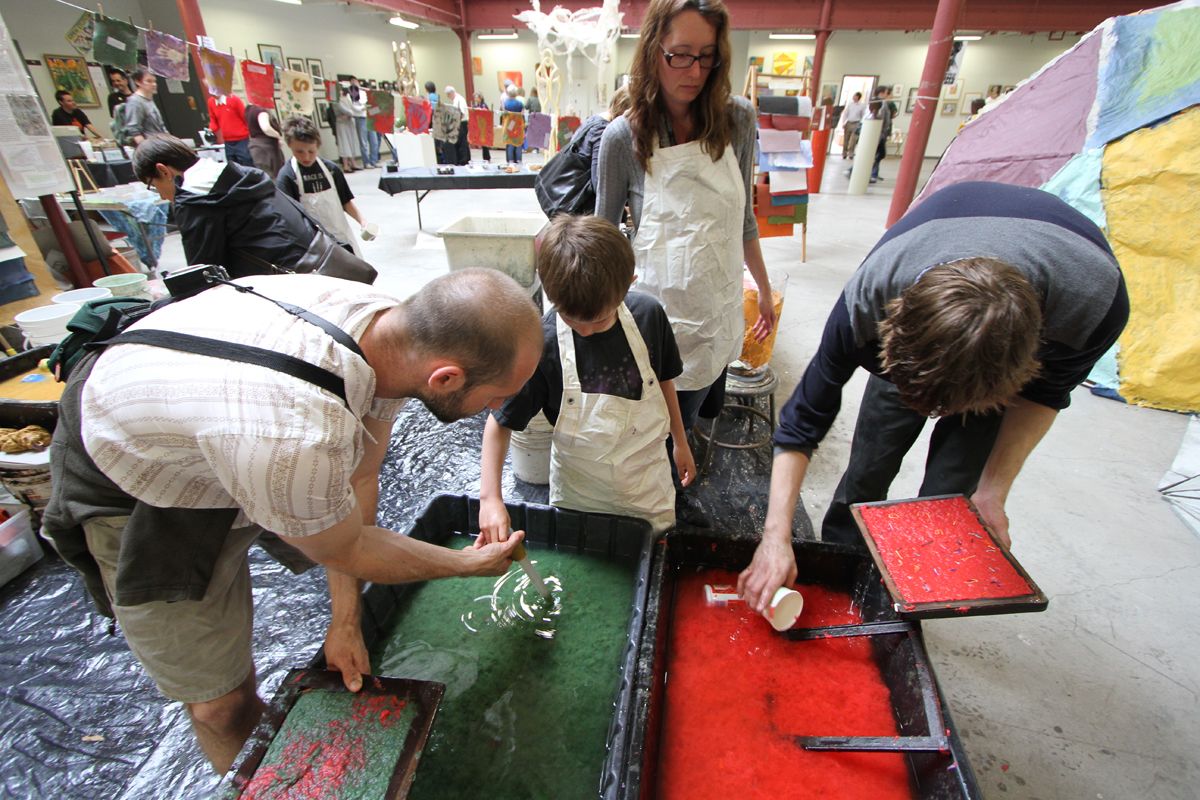 West Central Initiative and Springboard for the Arts have teamed up to commission a new mobile artist tool that will be available for community events and businesses in West Central Initiative starting this summer. The project, "Paper Plains," is being created by Moorhead artist Anna Haglin and Minneapolis artist James Kleiner, who were selected through a competitive proposal process.
Paper Plains will be a mobile artist tool that turns one of west central Minnesota's livability challenges--the decline of Native Prairie--into an opportunity for creative expression and community building. Paper Plains will invite community members to create paper from invasive plants from the region. The mobile papermaking equipment will travel from place to place in west central Minnesota, providing an interactive experience for participants of all ages in papermaking, stenciling and more.
Paper Plains will be the first Fergus Falls-based project available on Springboard for the Arts' Ready Go Roster. Ready Go is an online platform that connects neighborhoods, nonprofits, businesses and individuals to artist-created, mobile tools that are purpose-built to pique curiosity and prompt interaction. West Central Initiative and Springboard for the Arts saw an opportunity for artists to help facilitate interaction among residents in West Central Minnesota, and invited artists to apply for the opportunity last fall. See the whole roster at www.readygoart.com, and to host Paper Plains please contact artists at paperplainsproject@gmail.com.
"Engaging communities through art is a new tool in our economic and community development toolbox," said Anna Wasescha, West Central Initiative president. "Long term, West Central Initiative wants to work with Springboard for the Arts to add more mobile artist tools from West Central MN to the Ready Go roster of mobile, interactive projects in the nine-county region we serve so they can be accessible to our communities, employers and organizations—including us. We are particularly excited to use it as a way of encouraging residents to be part of our Live Wide Open campaign, sharing ways they love where they live."
"I feel like we've been invited on an incredible adventure. We get to make art with our neighbors! The kinship that happens during that shared creative experience is unparalleled. I hope that the  warmth and communal energy of Paper Plains will inspire other West-Central Minnesotans to bring more creativity to their own lives," says artist Anna Haglin.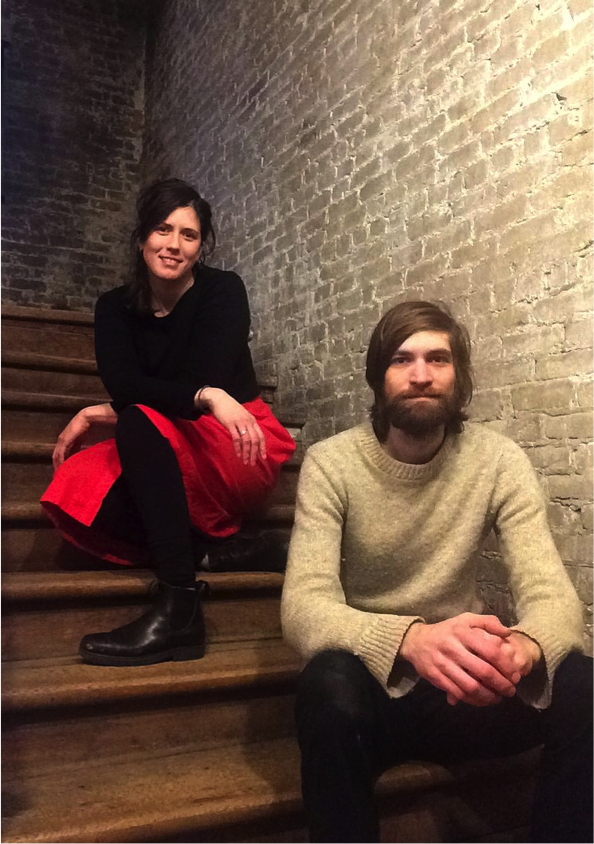 Anna Haglin is an interdisciplinary artist based in Moorhead, MN. Community engagement and the environment are topics she frequently addresses through her artwork. She spent many years training as a book artist, printmaker, and sculptor before becoming the Assistant Professor of Printmaking at Minnesota State University, Moorhead.
James Kleiner's art practice is rooted in papermaking, photography, and printmaking. He studied at Perpich and the Minneapolis College of Art and Design before becoming a papermaker at Cave Paper in Minneapolis. Anna and James met at the Minnesota Center for Book Arts in 2012 and have been foraging, hiking, and artistic collaborators ever since.
About West Central Initiative
West Central Initiative is a regional community foundation that serves a nine-county region of west central Minnesota, including Becker, Clay, Douglas, Grant, Otter Tail, Pope, Stevens, Traverse and Wilkin. Its number-one goal is to strengthen the economy of the region so families, communities and businesses thrive for generations to come. It does this using the tools of community and economic development, and by promoting philanthropy. https://www.wcif.org/
About Ready Go
Ready Go is a resource from Springboard for the Arts that connects neighborhoods, non-profits, businesses and individuals to artist-created, mobile tools that are purpose-built to pique curiosity and prompt interaction. Ready Go functions as a mechanism (think Equipment Rental or Etsy) that allows artists to offer proven, existing tools for hire. http://readygoart.com/
About Springboard for the Arts
Springboard for the Arts is an economic and community development organization for artists and by artists. Our work is about building stronger communities, neighborhoods, and economies, and we believe that artists are an important leverage point in that work. Springboard for the Arts' mission is to cultivate vibrant communities by connecting artists with the skills, information, and services they need to make a living and a life. Our work is about creating communities and artists that have a reciprocal relationship, where artists are key contributors to community issues and are visible and valued for the impact they create. We do this work by creating simple, practical solutions and systems to support artists. Those programs support our goal to help create a local culture movement. Springboard for the Arts' offices are based in Fergus Falls, and Lowertown Saint Paul, MN. http://springboardforthearts.org/