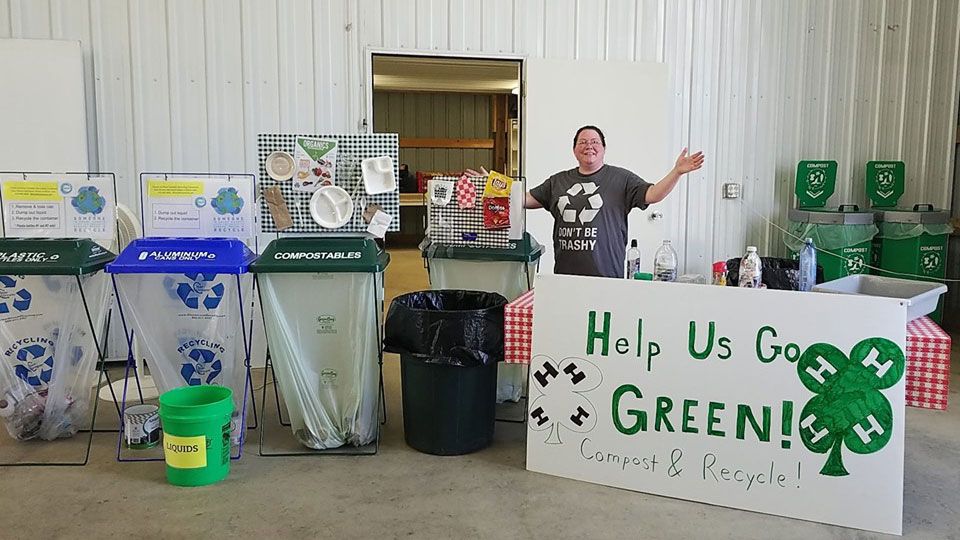 What does a change-making idea look like? In west central Minnesota, it looks like local foods initiatives, inclusion training, arts activities, community conversations and more. These are the 26 projects that West Central Initiative (WCI) awarded this spring in its latest Community Change Makers grant round that impact 16-plus communities.
Alexandria:
We Got Your Back USA – $5,000 for its "C3" Community Caring for Caregivers program to
Alexandria Public Schools Community Education – $5,000 to go towards an early education center and community playground.
Inclusion Network – $5,000 to expand its outreach through training and marketing.
Barnesville
Barnesville Area Helpers – $4,400 for its Dementia-Friendly Barnesville project to provide volunteer training and community education.
Breckenridge
Valley Lake Boys' Home – $5,000 for its "Get Us Connected" campaign to leverage new technologies to better manage, communicate and support its mission.
Detroit Lakes
 Detroit Lakes Community & Cultural Center/Historic Holmes Theatre – $5,000 for community arts programming to help launch the new community arts center, The Holmes Art Cellar.
City of Detroit Lakes – $5,000 for its Thursdays Tunes & Trucks summer events to attract younger residents and tourists into the community.
Manna Food Co-op – $5,000 to engage residents of the Northside of Detroit Lakes around Fresh Foods to make them more accessible.
Elbow Lake
Thorson Memorial Library – $5,000 for its Talking Trash project to identify challenges, mitigate barriers, and encourage people to craft solutions to issues surrounding garbage and recycling. 
Fergus Falls
PEDal Fergus Falls – $5,000 to partner with PioneerCare to purchase a three-wheeled "trishaw" bike as part of the organizations' Cycling Without Age initiative.
United Way of Otter Tail & Wadena – $5,000 for its Early Childhood Mental Health Bee Kind Project to provide mental health component to early childhood curriculum.
City of Fergus Falls – $5,000 for its River Market Project to create a farmer's market along the Otter Tail River.
Visit Fergus Falls – $5,000 to help fund visitor research.
Otter Cove Children's Museum – $5,000 for an Otter Cove pop-up exhibit to encourage play and promote the new proposed museum.
Frazee
Frazee Vergas Public Schools – $3,800 for funding for its Frazee School Park and Trail Project.
Glenwood
Glenwood Lakes Area Welcome Center – $5,000 for its Welcome Glenwood project to expand its promotional reach and develop a Newcomers Group.
Minnewaska Area Schools – $5,000 to help provide Model Schools training and implementation as part of the district's 2025 Vision.
Lake Park/Audubon 
Lake Park Audubon High School – $5,000 for its STEAM Innovation Labs, which includes a multi-use interactive display with apps and software to provide engaging lessons for learners.
Moorhead
Northern Plains Sustainable Agricultural Society – $5,000 for its New Roots Farm Incubator, which provides New Americans low-cost access to farmland, shared use of equipment, technical support and funds for farmer training.
Morris/Stevens County
Stevens County Early Childhood Initiative – $5,000 for its Stevens County Community Conversations, a series of discussions on ways to become more resilient communities.
New York Mills
New York Mills Arts Retreat/Regional Cultural Center - $5,000 for training and technical assistance on the cultural center's capital campaign fund development project.
Pelican Rapids
Pelican Rapids Multi Cultural Committee/The Welcome Place - $5,000 for each organization for  projects that bring community together and create a sense of belonging for individuals of all cultures and races.
Perham
A Place to Belong – $4,500 to help open a new club location in Perham to provide a safe and supportive environment for persons with serious or persistent mental illness.
Kinship of the Perham Area – $5,000 for its Kinship Community Empowerment/Engagement Project to
Empowering Kids-Perham – $5,000 for its Power Up Summer Club.
Vergas
Vergas Lions – $ 4,950 for its "Vergas Welcomes You" promotional campaign.
"Our goal with the Community Change Makers Grant Program has been to help communities arrive at their own solutions," WCI President Anna Wasescha said. "In this round of awards, we can see our nine-county region through the eyes of individuals and groups who know and love their communities and, by working together, have summoned the creative energy to make those places better places to live and work."