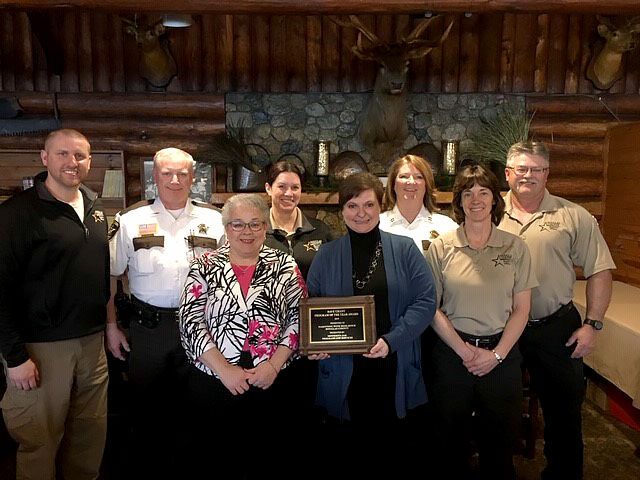 Congratulations to Connie Fields, Douglas County Early Childhood Initiative (ECI) coordinator for her part in the Parenting with Resilience Douglas County Jail program that recently won the "Dave Grant" Award by the Minnesota Sheriffs' Association. 
Connie, along with Douglas County Jail Administrator Jackie Notch and Sheriff Troy Wolbersen launched the eight-week course to provide mothers and fathers serving time in jail with an eye-opening journey into Adverse Childhood Experiences (ACEs) that significantly impact the lives of their children--and their own lives in childhood as well. 
"I realize now it's not what's wrong with me, it's what happened to me," said program graduate Alexander. "Now I can show my kids the way by using healthy boundaries and focusing on the good they do."
One in six children in Minnesota have a history of parental incarceration. In Douglas County, jail staff members were seeing third-generation incarceration in some families.
Alexander says his ACEs score is a 9 out of 10. Even with that high score, he is now confident the future is brighter. "I can do better than my own parents and break the cycle. I can help my children identify feelings and manage emotions. I can also create a safe physical and emotional environment at home."
West Central Initiative supports the Douglas County ECI.
Information and quotes provided by Julie Anderson, Douglas County Emergency Management Director/Public Information Officer