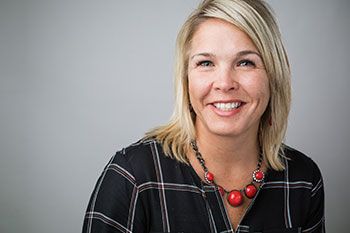 West Central Initiative (WCI) welcomes Nicole Fernholz of Alexandria to the WCI Board of Directors.
Nicole serves as director of the Alexandria Area Economic Development Commission, a non-profit corporation that provides leadership, collaboration and resources to assist in regional growth. She is active in the community through volunteering with Lakes Area Professional Women and Andria Theatre. In addition she has been active with United Way of Douglas and Pope Counties, Blandin Foundation Community Leadership program, Toastmasters and Alexandria Area Chamber Ambassadors.
"West Central Initiative is excited to have Nicole join our board," WCI President Anna Wasescha said. "Nicole understands the economic challenges and workforce dynamics in the Alexandria and Douglas County region, so her perspective is vital in helping align and focus our work there. We certainly look forward to having her experience, skills and background on our team."
West Central Initiative is a regional community foundation serving the nine west central Minnesota counties of Becker, Clay, Douglas, Grant, Otter Tail, Pope, Stevens, Traverse and Wilkin. WCI invests resources in our communities for regional success, using the tools of economic development and community development, and by promoting philanthropy. Learn more at www.wcif.org.