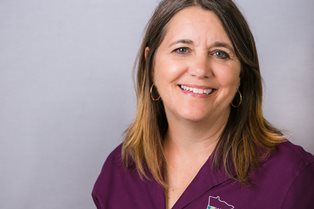 by Sandy King, WCI Vice President
We've all heard the phrase "the only thing constant is change."  Whether we acknowledge that change is happening around us each day, you can be sure things are changing!
I recently attended a Rural Racial Equity Summit held at Minnesota State Community and Technical College in Fergus Falls.  More than 100 participants leaned into our awareness of cultural diversity and focused on ways to foster inclusivity in our rural communities with the goal of a better tomorrow for all.  The event left me with many emotions - some good, some not-so-good.  While we can't change the past, we can impact the future through our actions.  Together we can go far.
As we enter 2020, WCI's strategic plan is built upon a vision for west central Minnesota where a vibrant, inclusive, and sustainable world starts right here, at home.  How will your community prepare for tomorrow?  What actions are you taking today to provide clean drinking water for future generations?  Will there be the next generation to step up and purchase local businesses?  These are just a few of the question's communities are asking.
We know that a rising tide floats all boats.  When your community does good, so does the surrounding communities, Minnesota, the Nation, and the World.  WCI continues to be your partner for regional success.  We have planners on staff who can work with communities one-on-one.  Small businesses continue to be the backbone of our communities and we provide staff who can work with entrepreneurs, including those who want to locate in west central Minnesota.
Are you ready to embrace 2020?  Would you join us to embrace our four core values of neighborliness, generosity, empowerment, and trend-testing?  Would you help us and adopt the 17 United Nations Sustainable Development Goals right here in our region?
We would love to visit with you and your community.  Please invite us to have coffee with you or a community group you are working with.   Together we can make a difference and add our "water" to the rising tide.