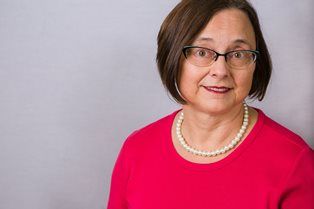 When we are considering the social/emotional needs of our youngest learners, we are in uncharted territory with the COVID-19 virus. As schools close and more parents are asked to stay home to work, handling your situation at home is critical.
Because we want to give our children the best possible start toward a healthy life of learning, achieving and succeeding, we are sharing expertise among our own staff, providers and teachers along with some of the best suggestions for nurturing children while working from home from such sources such as the Center for Disease Control. There are also many online resources that offer tips and help.
Here are some of our recommendations:
Explain the situation
Being available to listen and talk is so important. Ask how your child is feeling. Avoid assumptions about who is at risk or why this is happening. Remember that how you say something can be picked up by your child as much as what you say.
Pay attention to what they may be seeing in the media or online social posts. Too much focus on current events can lead to anxiety in both you and/or your children. It is tempting because things are changing rapidly, but your child will know that you are dwelling upon the situation if you have constant reports or updates on. Remember, keep all things in moderation and keep all things age-appropriate.
While explaining is good, you should also consider showing/modeling. Practice hand washing techniques and explain why cleaning toys has always been a good idea, but why it is particularly important now.
Above all, remain calm and reassuring and present honest and accurate information. Explain that these precautions are  for the safety of your family and of the people in your community.
Each family's situation is different. If you have been asked to work from home and you have small children, talk with your supervisor about your situation. What are the expectations? Can work be done in the evenings after the kids are in bed? Are short, frequent breaks ok?
Provide daily structure
Each day, children have a routine surrounding their education. Consider making a daily schedule that helps coordinate your work schedule with your child's. Work on a schedule together and post it – where else? – on the refrigerator. Again, keep balance in mind as the schedule should include not only school work, but play, exercise, reading for fun, snacks and meals, etc.
Think about providing ways for your children to remain busy and engaged during certain times of the day while you are working. Create a "busy box" for children with books, craft items, puppets or other imaginative toys, etc.
Engage your support system
Family, friends and neighbors, people you know at church, other groups; who do you know who might lend a hand? How can your spouse help?
Pleaes remember that social distancing doesn't mean isolation. Your children can communicate with their friends in a number of ways, even the old fashioned telephone! Keep them safe, though, and use your judgement and oversight in communicating using social media apps. There are even a number of simple word games that can be played over the phone.
Keep positive
Optimism has always been a trademark of our society; we will persevere and conquer this and get through it.
Ensure your children that people have overcome obstacles in their lives time and time again, and that clearly the steps our society is taking now is for the benefit of our safety as well as the welfare of our neighbors, near and far.
A healthy community is everybody's goal and everybody is doing their part.
NOTE: The National Association of School Psychlogists have created a downloadable PDF with tips about talking with your children about the COVID-19 virus at https://tinyurl.com/sxp2rpj