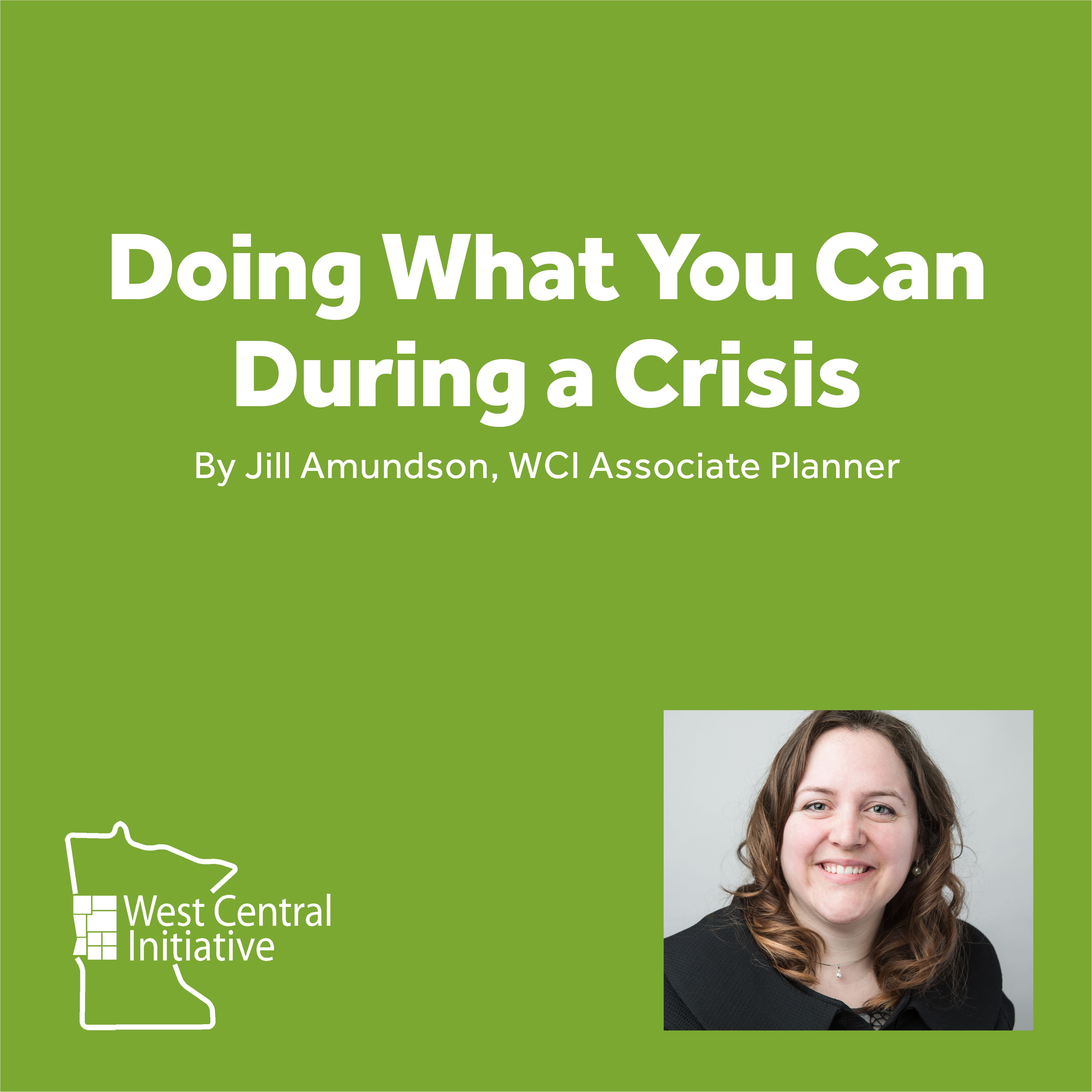 Victory gardens are making a comeback. Individuals with time and sewing ability are making personal protective masks for those who need them. Manufacturers are changing their operations to meet the needs of the medical community.  
As a society, we're finding joy in doing what we can to make the current situation better, for ourselves and for others.   
That's one of the reasons I live in west central Minnesota: we do what we can for our community. 
This care extends to those in fear of not being able to pay their bills. I'm grateful that many existing and emerging programs are available to assist businesses and individuals facing hardship due to COVID-19 closures. This type of assistance ensures people get what they need when they need it. I'm thrilled to see that banks and credit unions are partnering with customers on payment arrangements.   
Equally as important, are those who have a steady income and are shopping locally. A private research firm, Civic Economics, found that spending locally at independently owned businesses has direct, indirect and induced impacts: 
Direct: local dollars are spent on inventory, utilities, equipment and pay to employees. 
Indirect: the dollar spent at the local business is recirculated to other area businesses. On average, a local retail business will recirculate 48% of their revenue and a restaurant will recirculate more than 65%.   
Induced: business owners and employees spend their income in the local economy as well.   
Spending your dollar locally during times of crisis has an added benefit: those who can afford to stay current on things like rent or mortgage, utility bills and taxes assist our local economy in leveling out. Inserting our dollars into the local economy provides institutions the capital to be flexible for others.   
To those of you buying gift cards from locally owned businesses, purchasing your groceries from locally owned stores, or donating to West Central Initiative's Resiliency Fund: you're making a difference for others in your community. Thank you.  
I'm so grateful to #LiveWideOpenMN with all of you.