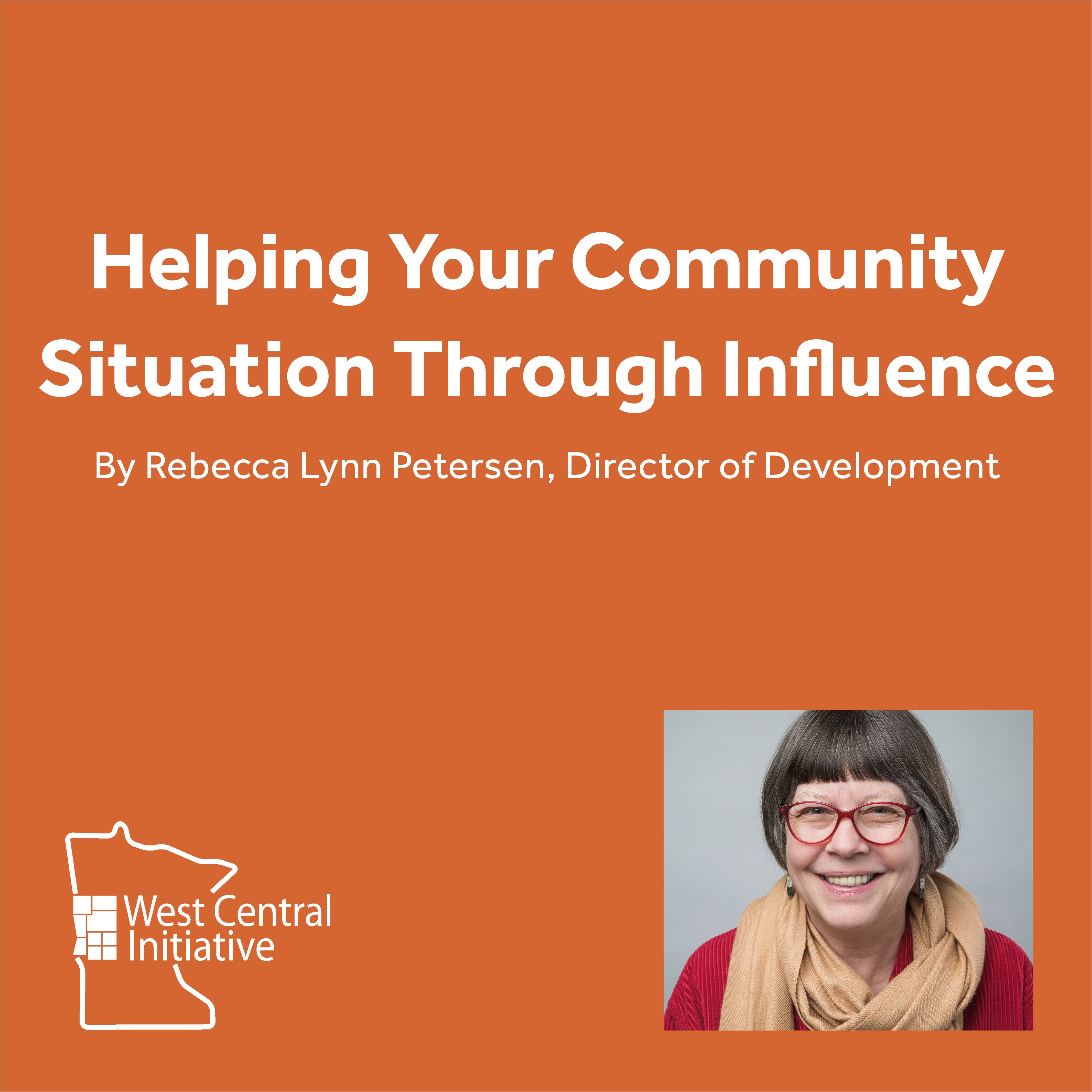 As the U.S. Government prepares to send COVID-19 relief checks to Americans, some people in our region are considering ways they can help others with those funds. 
Let me be clear: some families in our region desperately need financial assistance. That is undeniable. An influx of stimulus cash will help many people in need. Thank goodness many of our regional institutions, including West Central Initiative, are continuing to provide services for those who need it in these difficult times. 
If, however, you feel that financial support from Uncle Sam isn't vital, you're not alone. The Fergus Falls Daily Journal recently printed a letter from a man lamenting the fact that for him personally, receiving an influx of cash wasn't necessary. 
Last week, West Central Initiative received word that a group of senior citizens from Alexandria would be donating their stimulus checks collectively. Generosity abounds in this region! 
Timing couldn't be better. Your community's nonprofit organizations and small businesses need help. It's not business as usual. The demand for services or products today is so different than just a month ago. Almost every day, we hear of new scenarios and "playing it by ear" or "learning as we go" are old new buzzwords. 
We've heard creatively wonderful ways to support each other, organizations and small town businesses that make up the fabric of society in west central Minnesota. Folks are purchasing gift cards, not taking event refunds, and buying gifts now for future giving. Volunteers are stepping up to fill needs. Windows are turning into billboards of hearts and hope. 
So, if you are so inclined, consider earmarking a portion of your relief check to a local or regional cause. Support small businesses and restaurants. Explore new options such as West Central Initiative's new Resiliency Fund, designed to help not just today--but with future recovery needs. 
We called it resiliency because while we don't know what the future holds, we do know that we can get ready for it. 
Because we all need to start now to shape the future of our region. 
NOTE: West Central Initiative's Resiliency Fund was created in response to the COVID-19 event to provide regional help now and into the future.