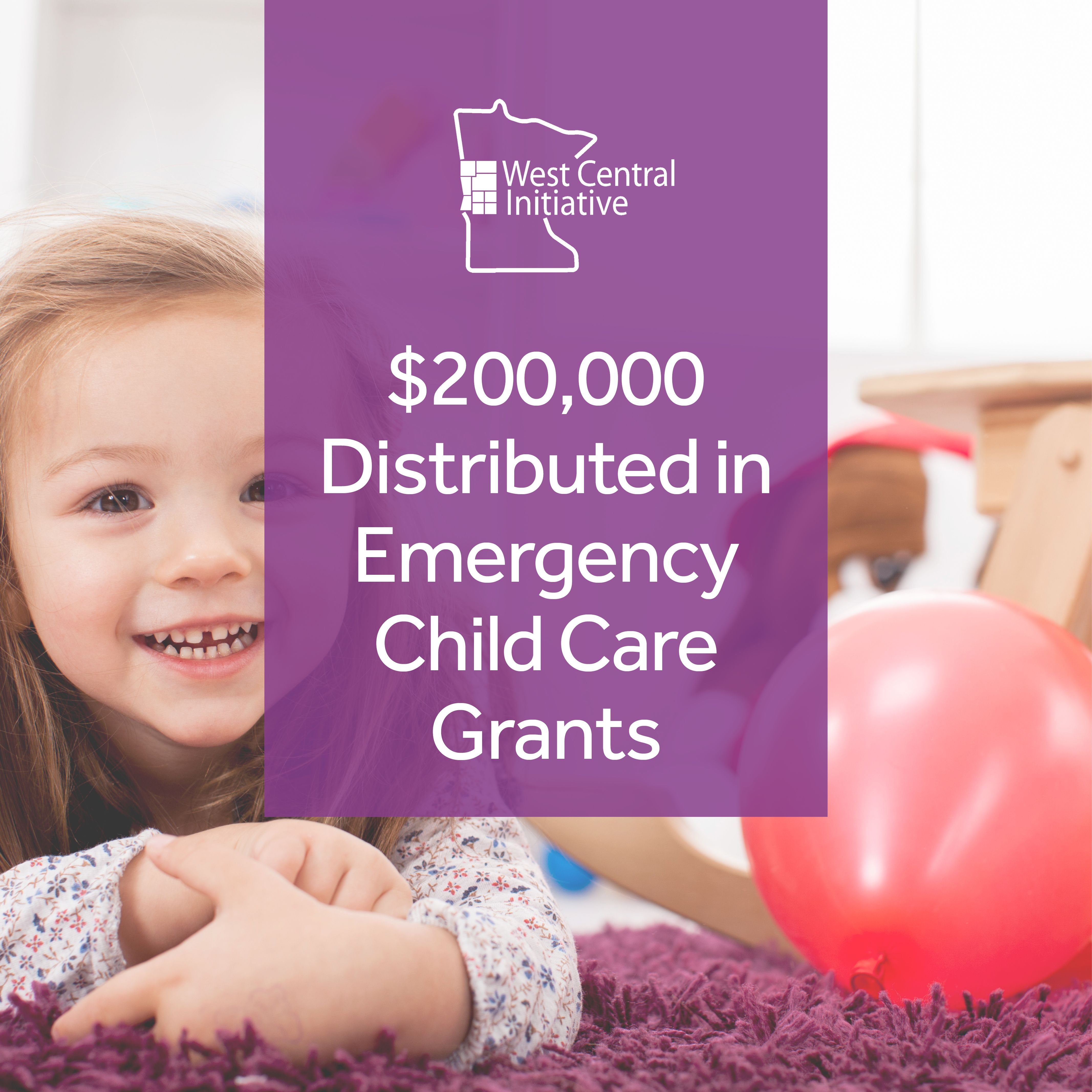 West Central Initiative provided more than 175 Emergency Child Care Grants totaling $200,000 to licensed family- and center-based providers caring for children of emergency and essential workers within its nine-county west central Minnesota service area that includes White Earth Nation.
The grants impacted more than 1,550 children (ages birth to 5 years) who have parents or guardians working in government-identified critical sectors that are exempt from the stay-at-home order.
"West Central Initiative received twice the number of Emergency Child Care Grant requests than it could fund," said West Central Initiative Early Childhood Director Nancy Jost. "Studies show that when home-based or center-based providers close, chances are they may never open again. Lack of child care already is a challenge for growth in rural Minnesota. Our communities need to come together, now more than ever, to do everything we can to support them. This is an urgent need that has the potential to have a lasting negative impact on businesses and households throughout Greater Minnesota."
Together, West Central Initiative and the five other Minnesota Initiative Foundations awarded almost $1.4 million in Emergency Child Care Grants to child-care providers in Greater Minnesota. Some of the foundations, including West Central Initiative, are working to secure additional funds for providers.
How you can support child-care providers
West Central Initiative established the 2020 Resiliency Fund to respond to the immediate COVID-19 needs of the region and the long-term recovery of west central Minnesota. A key focus of the fund is to help those who care for children. To donate to the 2020 Resiliency Fund, visit wcif.org/ResiliencyFund.