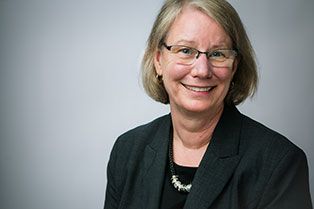 Now through May 26, West Central Initiative's 2020 Resiliency Fund is participating in #GivingTuesdayNow, a global generosity movement unleashing the power of people and organizations to transform their communities and the world in response to the coronavirus pandemic.
Donations received through #GivingTuesdayNow will be proportionally matched from national sources to help our local efforts. To donate, visit our Giving Tuesday website.
We established the 2020 Resiliency Fund to respond to the current COVID-19 needs of west central Minnesota and provide future support for long-term recovery. To date, we are proud to say we've distributed more than $300,000 to support child-care providers who care for children of emergency and essential services. The fund's primary focus now is on community organizations seeking to respond to the critical parts of our society impacted by the virus. 
Our communities have shown true solidarity across our region by complying with Governor Walz' peacetime emergency orders for how to address the threat of COVID-19. The sacrifices we've made are real, the disruption is everywhere.
But one thing the farm crisis of the 1980s taught us was that if we came together, as neighbors, families, and friends, we had the inner resources we needed to face down very big challenges and forge a path to a better future for all of us.
If you're wondering what you can do to help, please consider making a contribution to our 2020 Resiliency Fund. These funds will help our communities today, with immediate needs, and tomorrow, as we get on the path to recovery.
West Central Initiative's work always has been around resiliency and responsiveness. This new fund identifies and supports those people and organizations that have been affected the most from the pandemic.
Resiliency is how we will tackle this problem together.
For further information or questions, contact us at 800-735-2239 or email wci@wcif.org.