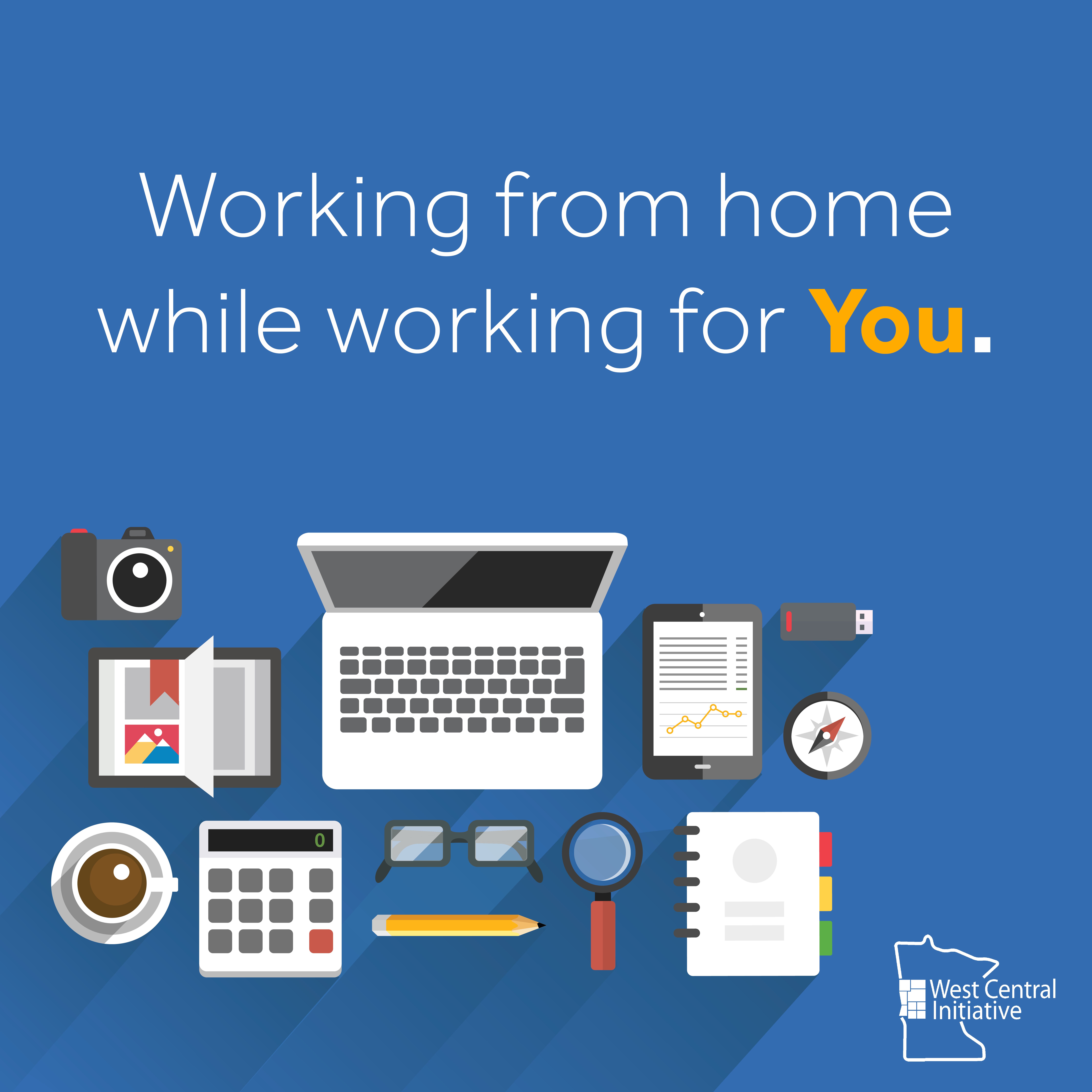 To help slow the spread of COVID-19, our team will remain working at our homes through August 31. We'll continue to collaborate with each other, communities, and organizations through online meetings, secure file sharing, and other virtual workplace resources.
As always, we're safely and diligently serving our 82 communities through grants, business loans, and community planning—with a new focus on addressing immediate COVID-19 needs and a continued focus on the long-term strength of west central Minnesota.
We'll continue to monitor the COVID-19 pandemic and make decisions in the best interest of our team and communities. Our office building will remain closed until further notice.
Team members are available by email and by calling 218-739-2239.
We appreciate your partnerships as we navigate this unprecedented event.