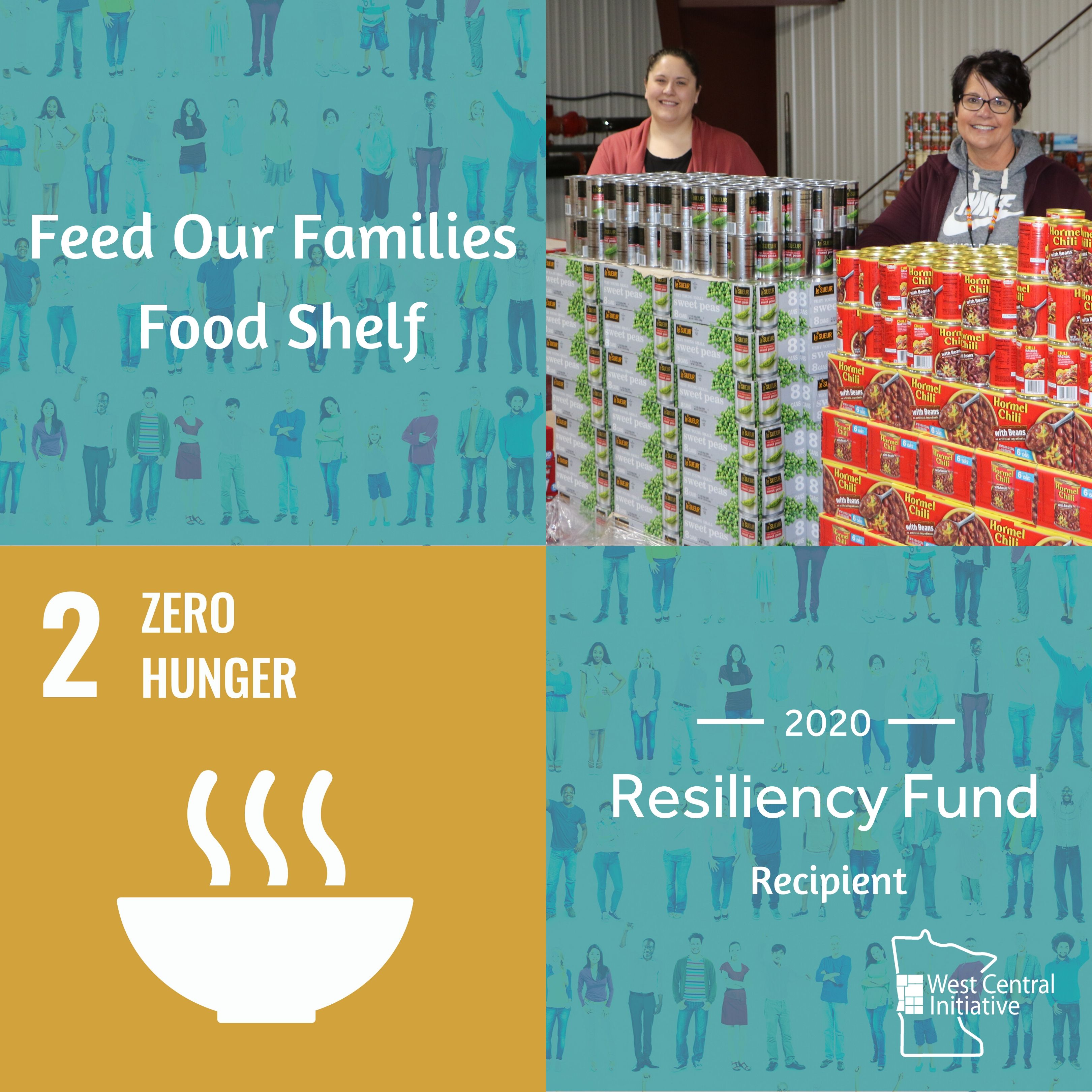 Imagine driving an hour just to go to the grocery store. And, when you arrive, you find many of the shelves empty or prices have doubled. That's reality for many people across the country—and those living on the White Earth Reservation, which stretches across portions of Mahnomen, Becker, and Clearwater counties in Minnesota.   
With only one grocery store on the reservation, many people travel great distances to get food. Others choose to shop at stores outside of the reservation, putting them at greater risk for contracting COVID-19.  
On top of difficulty accessing food, the reservation's main source of income, tribal gaming, was temporarily shut down for 3 months, causing an increase in unemployment. 
The White Earth Band of Chippewa Indians saw a strong need for accessible food in their community and started the "Ginawemaaganinaan" Feed Our Families Food Shelf. "We began operating in March and have served 1,700 families and more than 5,000 individuals," said Heather Hamlin, Feed Our Families Project Manager. "We visit two or three communities a day and make 20 to 30 deliveries in each community every week."  
Feed Our Families applied for and received a West Central Initiative Resiliency Fund grant. The grant program was created to respond to the immediate COVID-19 of our region and the long-term recovery of west central Minnesota. The food shelf used the funds to purchase food.  
West Central Initiative has adopted the 17 United Nations Sustainable Development Goals (SDGs) and asked those applying for the Resiliency Fund to identify the SDGs that align with the applicants' plan for the funds. Feed Our Families, not surprisingly, identified Zero Hunger as an SDG that aligned with their plan for the grant.  
"We're saving families the time of traveling to the store and from the risk of exposure of traveling outside the reservation for food," said Hamlin. "This is especially important because nearly 60% of food shelf customers are elders and considered high risk." 
Ed Snetsinger, Incident Commander of the Tribes COVID-19 Response, stressed the importance of nutritious food on the reservation, "providing nutritious food is a key component of overall well-being," he added. 
Hamlin and Snetsinger expressed the pride they feel in helping so many people in the community. "The food shelf helps everyone from elder to infant," said Hamlin. They're proud that they're addressing the immediate needs of White Earth Nation and limiting the spread of COVID-19.