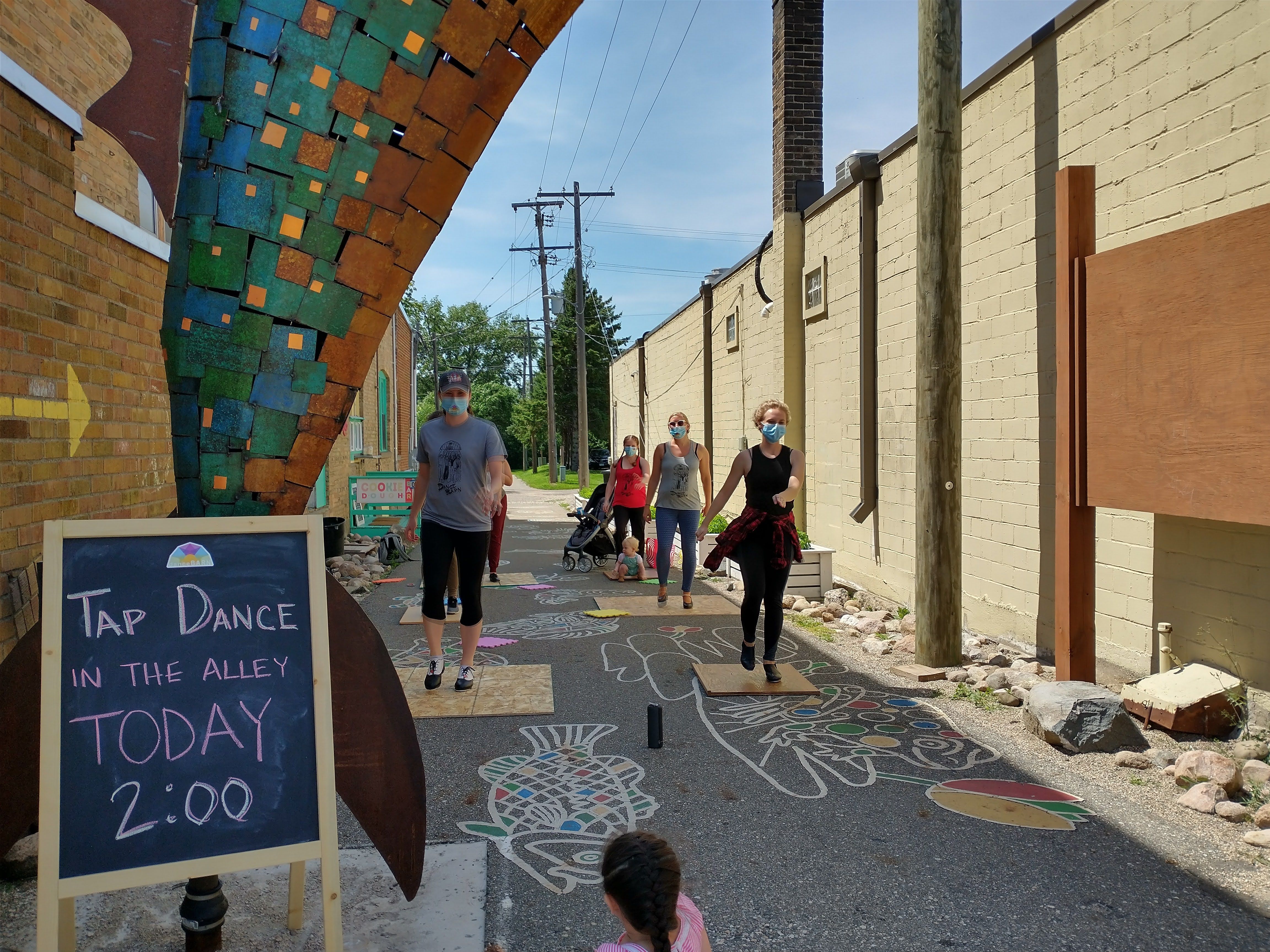 by Ashley Quam
The summer of 2020 is one that I will never forget. It was going to be my first summer away from the service industry and in an office setting.
My "office job" turned into a wonderful virtual office experience.
West Central Initiative (WCI) is an amazing organization to work for. The WCI staff work tirelessly to achieve equity and sustainability in west central Minnesota. It's so rewarding to work for an organization that aligns with my values. WCI has such driven and reliable employees who are always willing to lend a helping hand.
Part of my summer job was writing articles for the WCI blog. I am so grateful for the opportunity to interview people in the community and connect with the people that WCI serves.
I especially appreciated talking to Ed and Heather about the impact that the Feed Our Families Food Shelf has had on the White Earth Nation. I was surprised to learn how much the White Earth Nation had been affected by the COVID-19 pandemic and that thousands of people were suddenly faced with food insecurity. Feed Our Families Food Shelf began in March to try to combat this sudden need for food. When I spoke to Ed and Heather in June, the food shelf had already served over 5,000 individuals. I admire Feed Our Families' ability to see a need in the community and find a solution to the problem.
Another part of my internship was researching towns in our region and coming up with our weekly #TuesdayTown post. In doing so, I learned that Vergas is home to the world's largest loon and Browns Valley is where Minnesota's oldest man was discovered. It has been wonderful to see the community engagement on each #TuesdayTown post and see the pride people take in their town.
Working remotely has been a blessing this summer. Sure, I missed out meeting my new co-workers and having those all-important face-to-face interactions, but I enjoyed working from home. Working from a laptop meant that I was able to work outside, weather permitting, and soak up as much as this beautiful Minnesota summer as possible. Being at home allowed me to connect with my family more this summer and dive into some of my favorite hobbies. I was able to have lunch with Mom, take a break to pet my dog, Fergie, or do a little yoga. No commute meant that I was able to pack my beach bag and head to the lake early and spend those precious extra minutes on the lake.
Working at WCI has a very rewarding and educational experience. Even though things weren't exactly how I thought they would be when I applied for this internship, given the circumstances, I wouldn't change a thing. Thank you, West Central Initiative staff for being so welcoming this summer!
(Editor's Note: While travel in the region has been limited, Ashley did take photos of Battle Lake's social distancing event shown here called "Tap Dancing in the Alley" by the Dance Barn Collective.)