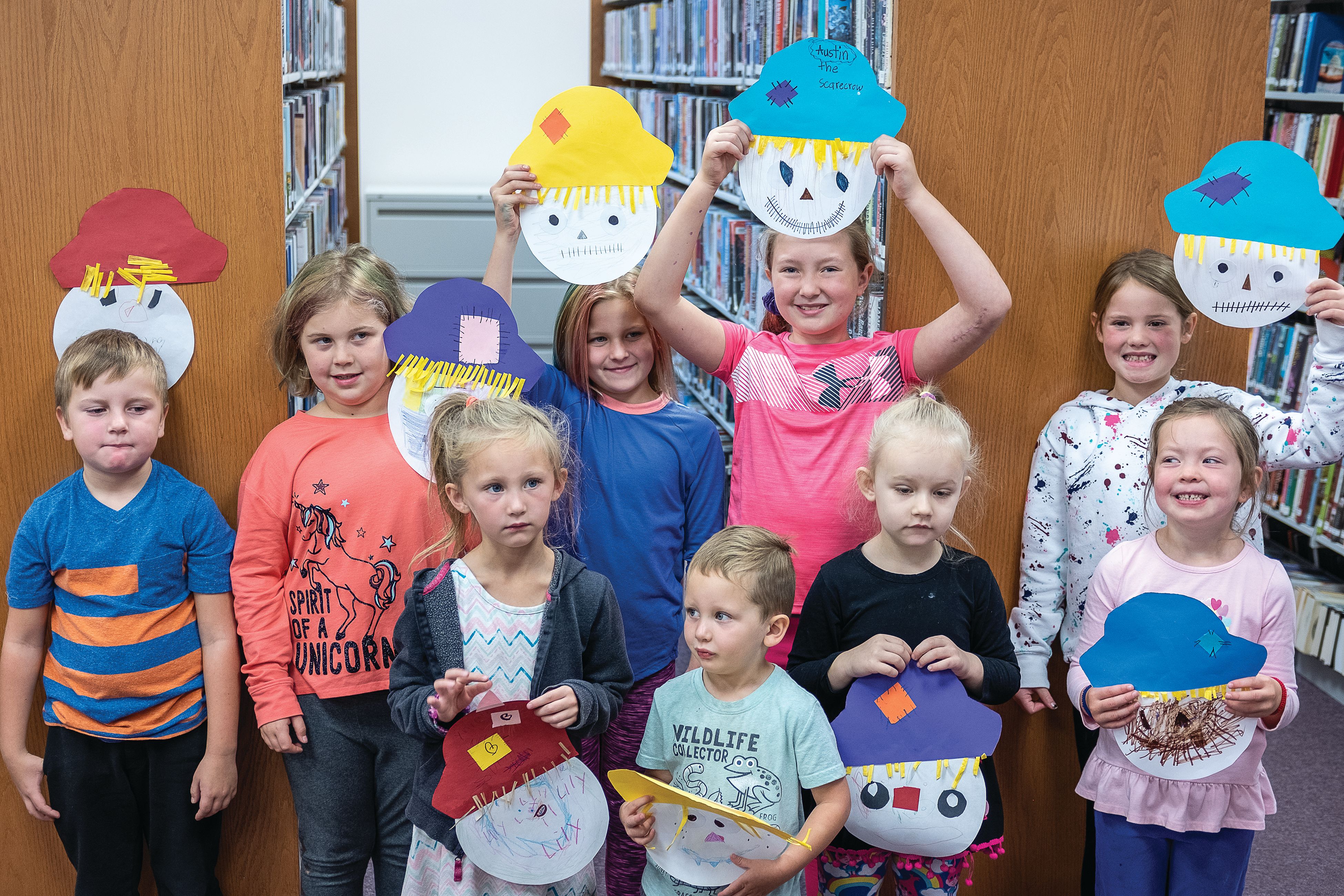 The air was thick with tension, but Lisa* blew exaggerated goodbye kisses to little Tuck, as the preschooler stuffed his blankie into his backpack.  Dad picked up the baby's car seat to follow, then paused at the front door.  "We'll make this work," Dad said. "I know all this COVID stuff has been hard for you as well.  I just want you to know that we truly appreciate all that you have done for us."
The family quickly exited to their car.  Lisa stood awestruck.  The moment she was anticipating as the worst, had ironically become one of the highlights of her career, with that one simple statement. "We truly appreciate all that you have done for us."  
Lisa is a family-based child care provider for 10 young children out of her home, including Tuck and his baby sister.  In her front yard she proudly displays the sign, "I'm a Three-Star Provider" recognized by Minnesota Parent Aware.  She worked hard for this rating, setting up an optimal learning environment, implementing a care curriculum and continuing the coaching process, with a goal to earn one more star, the highest rating!
Last year, she and her husband remodeled the lower level area of their home, providing dedicated care space for their child care business.  Lisa loves being a child care provider and the children in her care. You might say she is doing everything right.
Yet, COVID-19 has been hard on her and her business.  Minnesota's Stay-at-Home Order mandate caused the number of children in Lisa's care to drop from 10 to four, meaning her income plunged. It was difficult to find disinfecting cleaning supplies and the cost of food inexplicably increased.  The loss of income is causing providers to struggle to pay large bills like mortgages and utilities, a situation that impacts both their homes and businesses.
Child care providers were asked by the MN Department of Human Services, their licensing agency, to implement a COVID-19 Plan, and have parents read it and sign it in agreement. The plan details requirements for the parents, or other caregivers, including mask wearing, drop-off and pick-up procedures – illustrated in the opening story –, and what happens upon exposure to the virus, including the possibility of a two-week leave.
Lisa knew that her COVID plan may be met with resistance.  Yet she needed to implement the plan to protect everyone involved. No wonder she was inspired by the support from Tuck's Dad!
So who is Lisa?
Lisa's* is not one story, but a compilation of several real child care stories West Central Initiative staff have heard over the past six months.  Too often our child care providers, both center and home-based, are tucked away within communities and may be overlooked.  During the typical workday, child care providers are caring for our children and not able to join the local service groups or attend a mid-afternoon meeting.  The traditional business world does not hear from them.  
The COVID-19 pandemic has amplified the vital role that child care providers play within our local economies.  In fact, our economy cannot survive without the child care industry.  West Central Initiative, along with partners like Child Care Aware, First Children's Finance and the State of Minnesota, have rallied around child care, offering emergency grant programs, no- and low-cost disinfecting products, personal protective equipment, free professional development guidance and general support. 
Moving forward, our communities need to look closely at elevating the role that child care plays in our everyday life, to look at new, sustainable models that relieve some financial burden for parents, yet improves our child care workers' pay and access to benefits.