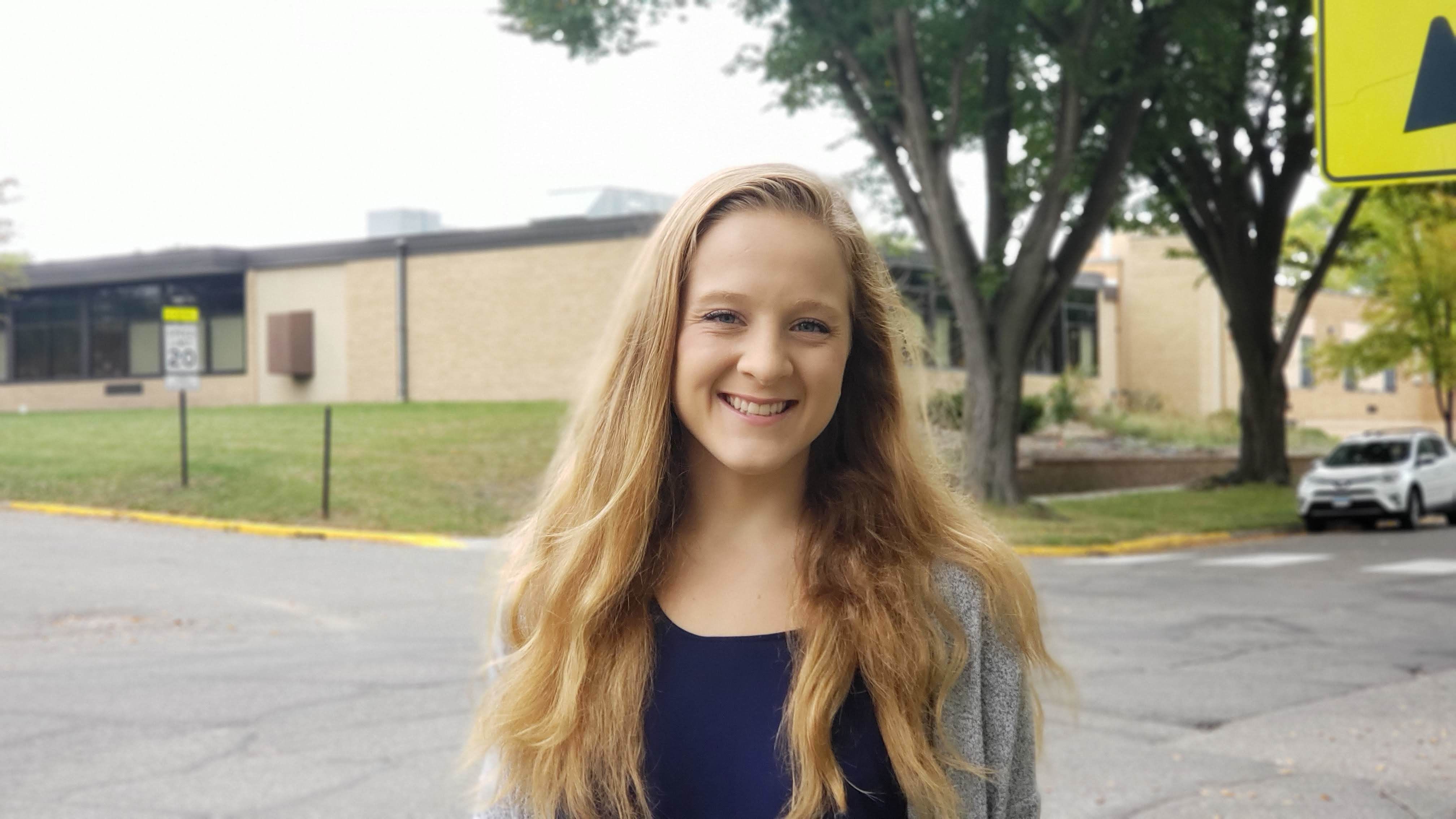 Can the routes children take to go to school in west central Minnesota be safer? If walking and biking to school has better safety measures, will families choose that option, thereby reducing vehicle miles?
Those are some questions that Minnesota GreenCorps member Mallory Jarvi will be looking at in this region over the next 10 months.
Minnesota GreenCorps is partnering with West Central Initiative (WCI) to support Mallory's work as she connects with WCI's nine-county region. Jarvi will be working on the Safe Routes to School effort, says WCI Director of Planning, Wayne Hurley. Safe Routes to School (SRTS) is an approach that promotes walking and bicycling to school through infrastructure improvements, enforcement, tools, safety education, and incentives to encourage walking and bicycling to school.
"We're excited to have Mallory serving with us this year. She's going to be a valuable resource to the communities in the region as they work toward making it safer for kids to walk and bike to school," he said.
Hurley added that the goal is to connect schools and communities throughout west central Minnesota with the resources they need to implement their SRTS plans. Jarvi is already helping with planning activities in the Morris Area and West Central Area school districts, reviewing best practices, assisting with school observations, walk and bike audits, data collection and analysis, and providing input on plans.
She will also work with city and school district officials to determine the status of SRTS activities in the community, attend SRTS team meetings, identify implementation strategies from the SRTS plan, and provide assistance conducting activities within the school districts.
Jarvi grew up and graduated from high school in Virginia, Minn. She earned her degree in Environmental Studies at the College of St. Benedict in St. Joseph. She enjoys biking and plays music on her guitar and violin, as well as listening to folk music.
"I became interested in the Minnesota GreenCorps because I wanted to serve a Minnesota community with a focus on promoting a local healthy environment," she said. "I also hope to become an environmental professional in the future. This great experience gives me chance to create connections with environmental professionals across Minnesota."
Since starting in late August, she has settled into Fergus Falls, home of WCI's regional headquarters.
"I love how small towns, especially in Minnesota, integrate nature into the town," Jarvi said. "I have enjoyed biking around Lake Alice (just off downtown Fergus Falls), visiting the local parks and gardens, and I can go to all these places without having to get into my car. Everything is close and most of the stores are locally owned. I'm from Virginia, which is smaller than Fergus Falls, so this is the biggest city I've ever lived in!"
Since Minnesota GreenCorps' launch in 2009, members have engaged and educated nearly 200,000 volunteers in communities around the state through service projects, including assistance with environmental fairs, multi-modal transportation events, energy benchmarking, waste sorts, tree inventory/citizen foresters, invasive species removal, tree planting, and building rain gardens. Many of these projects help to increase resilience of Minnesota communities to the impacts of climate change.
Minnesota GreenCorps is an AmeriCorps program. Funding is provided by ServeMinnesota, the Corporation for National Community Service, and the Minnesota Pollution Control Agency. In-kind resources are also provided by participating host site organizations like West Central Initiative.