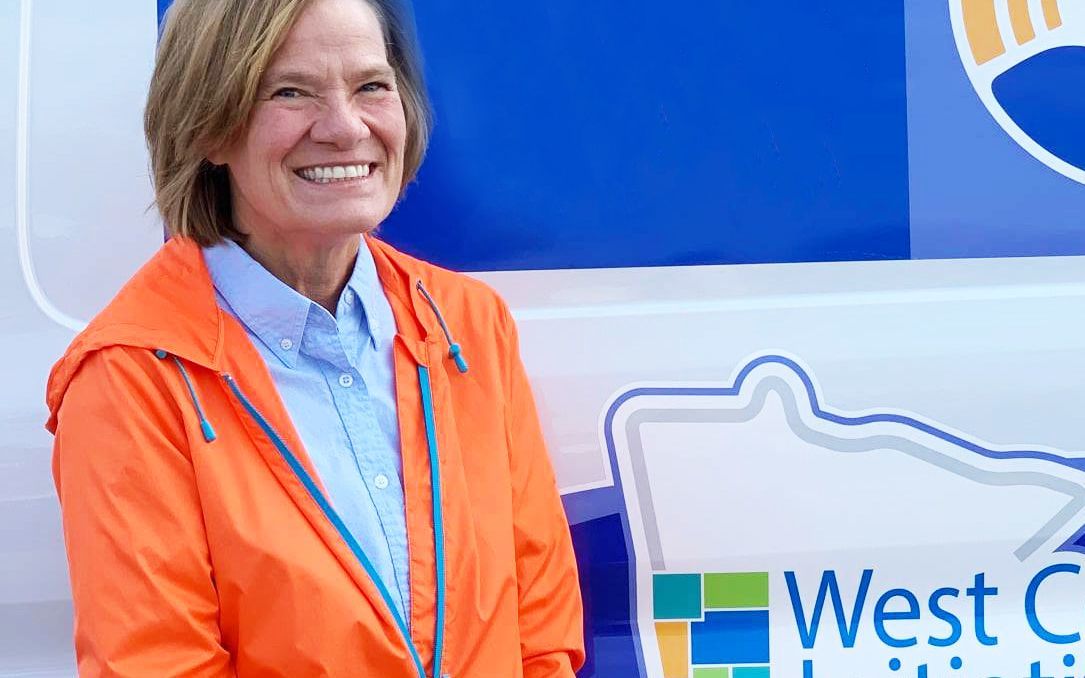 Today we bid farewell and best wishes to Wendy Merrick as she brings her infectious energy and caring spirit to work closer to her home in Grant County. Wendy has helped guide our philanthropic giving programs for more than two decades.   
"I've decided to pursue an opportunity in a different field and am excited to explore this new career path," said Wendy. "I've been incredibly lucky to be employed by an organization committed to helping to make the world a better place for all, beginning with the communities I love best, in west central Minnesota."   
Before Wendy's departure, we asked her a few questions to get a small glimpse into her time with the organization and a look into her work with grantees. 
In the 20+ years you've managed West Central Initiative's philanthropic programs, which grant or story behind the grant is most memorable?  
Every one of them—whether they received West Central Initiative grant support or not—has been important enough to me that I'm confident that I remember them all. I can honestly say that I've loved them all.   
Looking back at your time with the organization, what brings you the most joy?  
Witnessing and being part of the inspirations and epiphanies. The "a-ha" moments of insight. Whether experienced as individuals, teams, organizations, or partnerships, those light-bulb, sudden-realization moments are the best! 
What's the most valuable life lesson you've learned from your time at West Central Initiative?  
Everything you need is already within you. It's true of people, it's true of communities, and it's true of the region.   
We wish you well, Wendy! 
If you have an open grant with us, Development Specialist Samantha VanWechel-Meyer will be your point of contact. You can contact her at samantha@wcif.org or 218-998-1619.