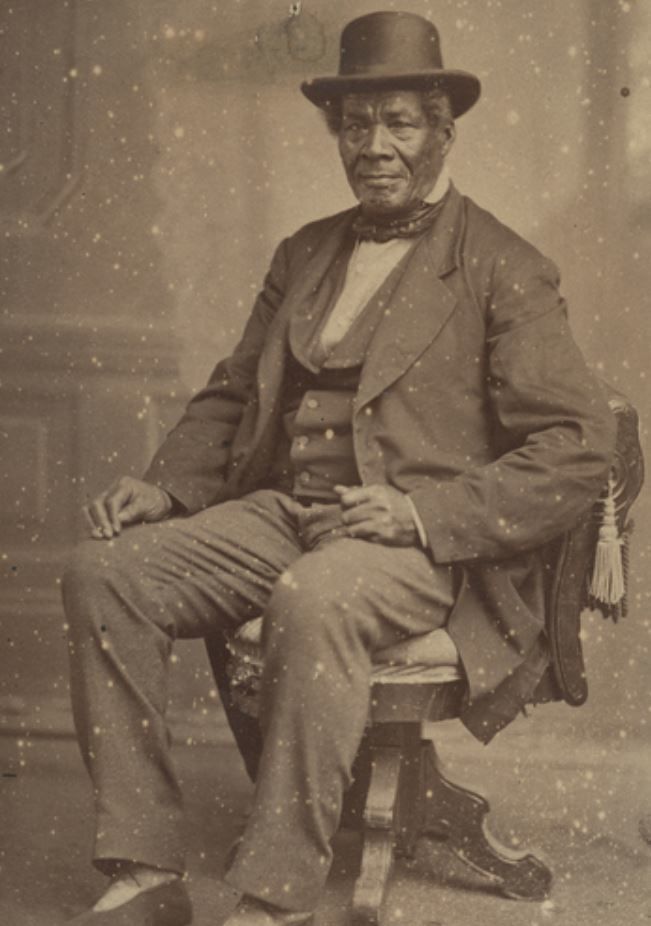 (Editor's Note: George Bonga (1802–1880) was a fur trader and one of the first people of African descent born in the part of the Northwest Territory that later became the State of Minnesota.)
Hospitality in the Lakes Region of Minnesota has a history that reaches back to the days when George and Ashwinn Bonga had their home on Otter Tail Lake. It is a history that recalls our fur trade past and the beginnings of Black History in the state. The Bonga family can claim title to the first people of African descent in Minnesota beginning with George's grandparents Jean and Jeanne, and then his father Pierre.
Pierre Bonga worked for the Northwest Fur Company in the Red River Valley and married an Anishinabe woman. George Bonga was born around 1802 and educated in Duluth. He spoke, read, and wrote French, English, and Ojibwe fluently, skills that enabled him to assist the government with treaties.
A good deal is known about George Bonga because he wrote numerous letters about life here in northern Minnesota, from the standpoint of a businessman and from that of the Indigenous people living here.
He also fascinated the people who met him on visits to Bonga's Lodge on Otter Tail Lake.
Railroad surveyor Benjamin Densmore stopped there in 1857 and described the experience. "A hearty shake of the hand and he bade us be seated upon the mat on the opposite side of the fire; he inquired if we had eaten supper and finding we had not eaten since leaving the lake, directed his … wife to prepare something. While this was being done, he entertained us with much interest in recounting events and making inquiries about elections & political matters in general.
"The supper was spread upon a clean cloth on one of the mats and consisted of boiled fish & tea …. And Oh! ye Epicures who would know what is good of the genus pisces must make a pilgrimage to Bonga's fishing lodge."
A warm fire, a hot beverage, a tasty meal of freshwater fish and memorable conversation in sight of Otter Tail Lake. The traditions and pleasures of our ancestors are still within our reach today.