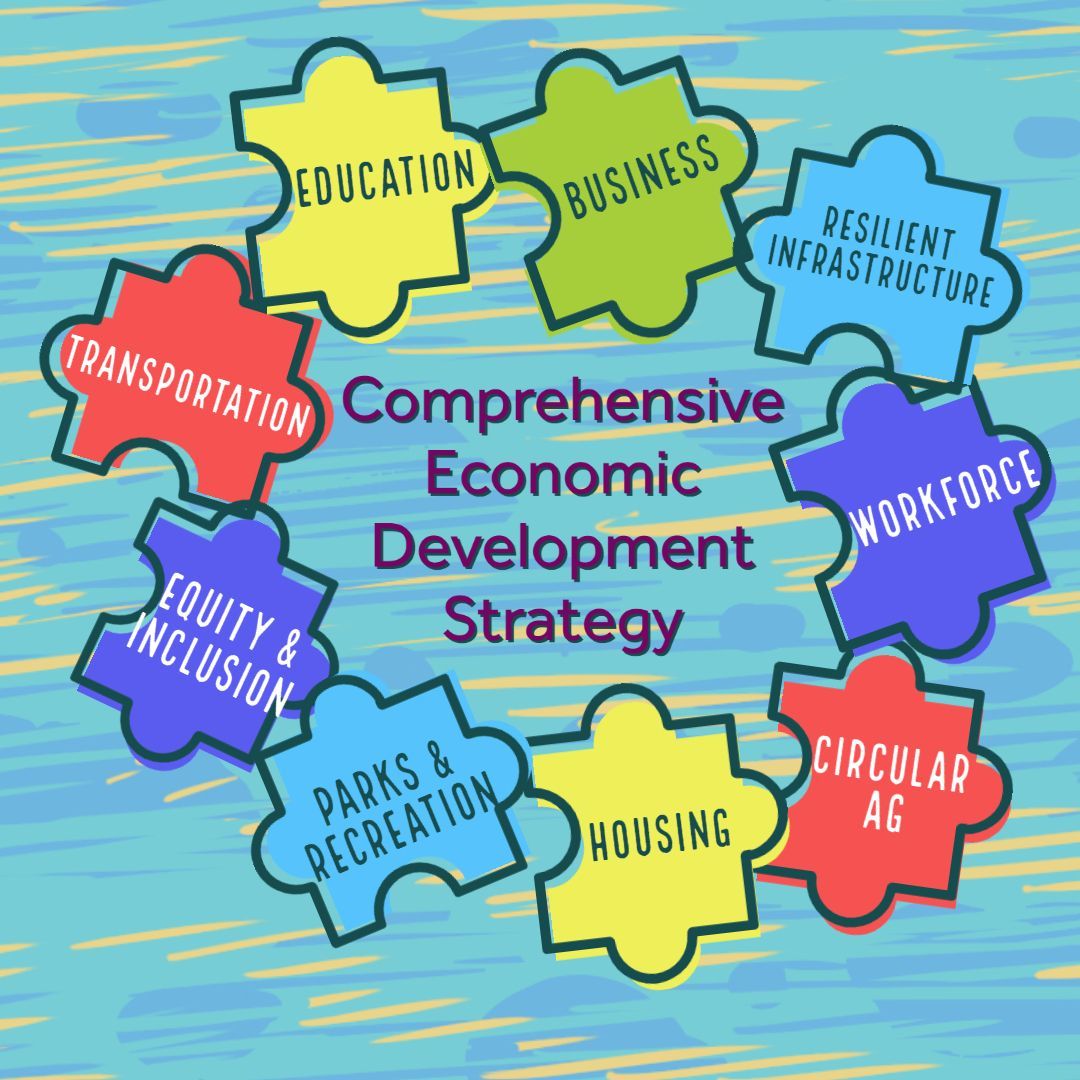 West Central Initiative is one of 10 Minnesota Regional Development Organizations (RDOs) whose purpose is to promote and create economic prosperity in Greater Minnesota. RDO agencies like West Central Initiative are designated by the United States Department of Commerce, Economic Development Administration (EDA), as Economic Development Districts.
As part of our contract with the Federal EDA, every five years we compile, review and submit a Comprehensive Economic Development Strategy (CEDS) plan for the nine-county region we serve: Region IV Economic Development District of Minnesota. We work with professional and volunteer economic development staff, city leaders and community advocates to develop this plan, due later in 2021.
Using focus groups and surveys, assistant planners Alexander Johnson and Emily Reno share their impressions on the nine core CEDS facets (below). These YouTube videos allow you to comment, share ideas and voice concerns. What do you feel are the emerging issues that are important to people in west central Minnesota?
The public's participation is an important part of this process, and comments will be incorporated into the CEDS draft and final document.
One of our key takeaways from the focus groups is a desire among stakeholders to connect with others across the region who care about these issues and want to lead the way to come up with solutions. For instance, eliminating silos and making more efficient use of funds that are circulating in the region were discussed in several meetings.
Our planning team offers a monthly newsletter, where you can learn more about West Central Initiative's Planning Team activities in addition to sharing what other folks across the region are working on. We include timely grant deadlines and reports.
In addition, we also facilitate a quarterly networking meeting through Zoom to provide additional opportunities to network regionally and beyond. Please email Emily at emily.reno@wcif.org to subscribe to the newsletter and stay updated on our next Zoom gathering!