Clean Energy Harvest Panel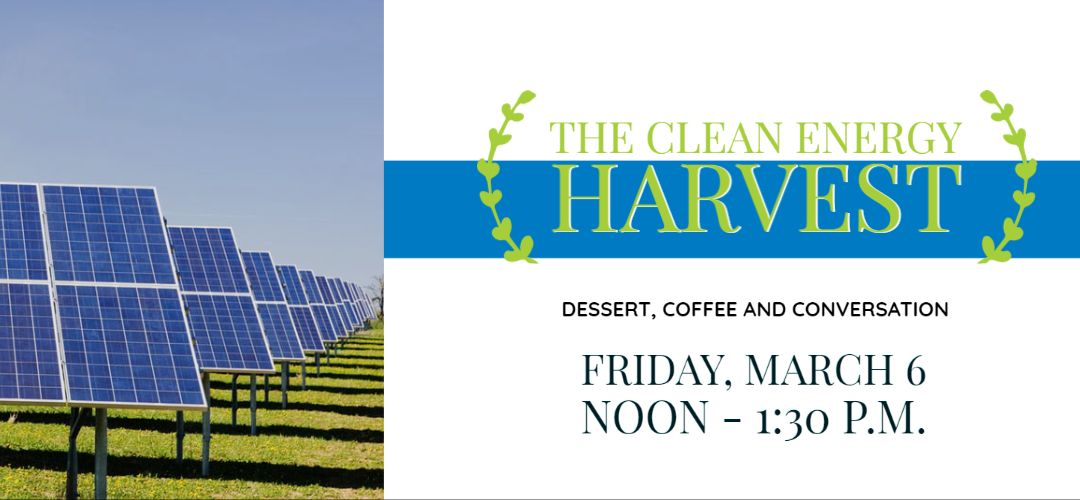 A diverse panel of community members share how the clean energy transition can help rural communities and benefit the state.
Join us for dessert, coffee and lots of great ideas.
Panelists include:
• Minnesota State Senator David Senjem, a Republican from Rochester and a leader of the Clean Energy First legislation.
• Guido Wallraven, technical planner of Saerbeck, Germany, a visionary rural community that has made clean energy an economic opportunity for many residents.
• Blaine Hill, city manager of Morris, Minnesota, and a leader of the Morris Model effort.
• Steve Schoeneck, vice president of customer service, and Brian Draxten, manager of resource planning, both with Otter Tail Power Company, to discuss the company's resource plan and clean-energy programs and goals.
• Grey Fynboh, Stevens County Soil and Water Conservation district supervisor, and a Morris-area farmer who has traveled to Germany to learn more about how clean energy intersects with farming.
The program is part of the binational Climate-Smart Municipalities exchange between Minnesota and Germany hosted by the University of Minnesota's Institute on the Environment.