Lunch, Learn & Live Wide Open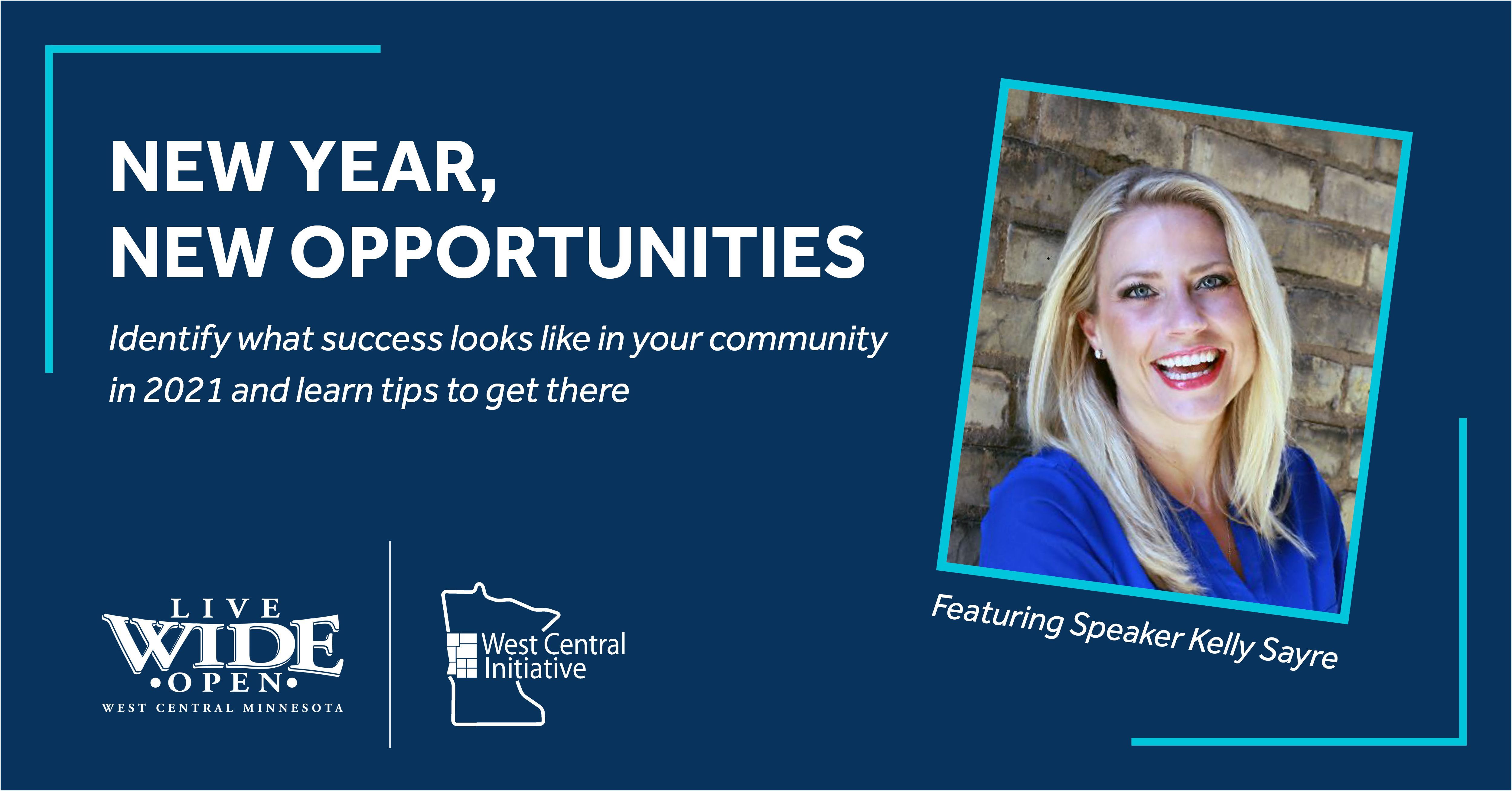 Live Wide Open Virtual Event:
New Year, New Opportunities
Identify what success looks like in your community in 2021 and learn tips to get there
Building confidence, keeping dialogue open and effective, and understanding the perspective of others are key points in a virtual "Lunch & Learn" event at 12 noon on Tuesday, January 26, 2021.
Sponsored by several regional chambers and West Central Initiative's Live Wide Open campaign, the noon-hour presentation features renown speaker Kelly Sayre.
Sayre brings energy and humor to her presentations along with realistic advice about how to tackle tough problems within rural communities. "The presentation will provide practical tips on building resiliency and diversity as our communities look to grow and prosper in the future," said Jill Amundson of West Central Initiative.
Participants will:
Learn how life experiences impact perspectives.
How to create and support diverse teams to achieve success.
Build confidence in resilience to overcome challenging times.
This event is part of West Central Initiative's Live Wide Open resident recruiting campaign that uses regional branding to attract new residents and workers to the nine-county area. Find out more about Live Wide Open at livewideopen.com.