Post-COVID Communities & People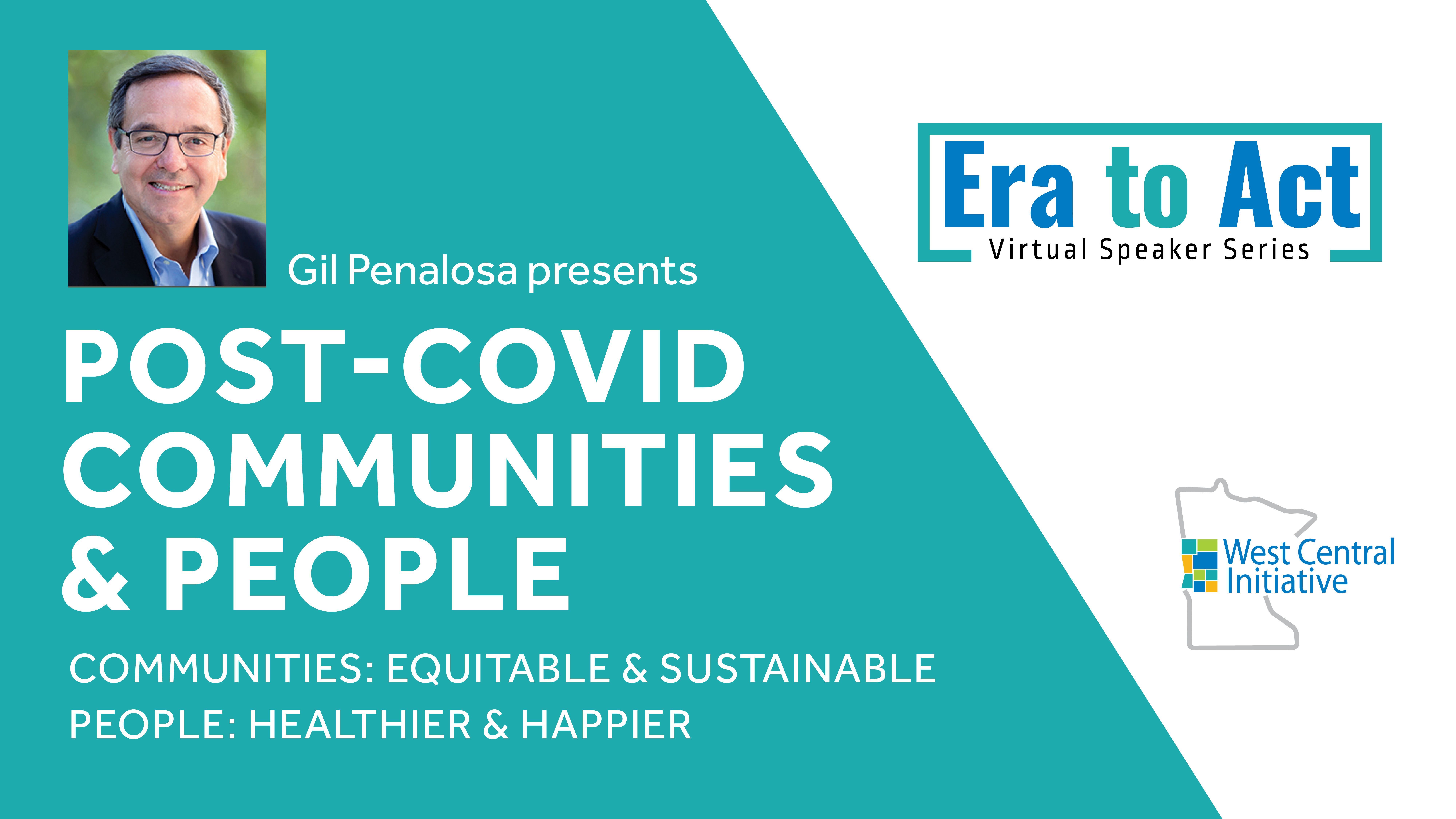 Our Era to Act Virtual Speaker Series is bringing you diverse, thought-provoking voices from our rural region and beyond.
Our first session, May 13 from noon to 1:30 p.m., features Gil Penalosa, founder and chair of 8 80 Cities, discussing post-COVID communities and people and answering the question: Post COVID-19, how should we create communities radically different for all to live healthier and happier?
Patrick Hollister, Active Living Planner at PartnerSHIP 4 Health, and Wayne Hurley, Director of Transportation Planning at West Central Initiative will bring rural perspectives to the conversation.
Register for the event: https://us02web.zoom.us/webinar/register/WN_yu9Oe7sIThaES1crgX6pCQ
Learn more about the series: https://era2act.com/