Many Help Tell Deloris Kenner's Story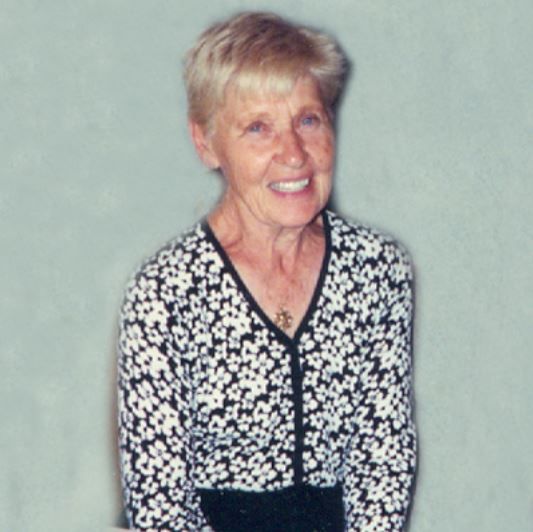 Deloris Barnack Kenner knew exactly what she wanted to do.
She wanted to set up a donor advised endowment fund with West Central Initiative to benefit the teachers and students of the Perham-Dent area. Her instructions were very specific: create endowed sub-funds for each of the three schools in the Perham area that would reward teaching excellence, and provide additional funds to be used for student scholarships and to support athletics. She even specified that the funds would not be available until two years after her death.
Kenner died in 2015, and in 2017, WCI was finally able to announce the Deloris Barnack Kenner Fund. (Read the news release here.)
But the question WCI staff and the grateful Perham school superintendents wondered was, why? Why Perham? Why education? WCI staff knew that Kenner was born in the Millerville area, 50 miles south of Perham. And they knew that she spent most of her adult life in the Chicago area where she was a nurse, but lived her final years in Detroit Lakes. WCI reached out via its Focus quarterly newsletter and through the media to ask that question in the hope that staff would learn more about this generous individual.
Soon, several responses helped fill in the gaps, including phone calls from two cousins and email from two historical societies and a genealogist. WCI learned that both sides of Kenner's family lived in the Millerville area in Douglas County, and that her immediate family moved several times.
Another email from Carol Rengel shared that her parents Tom and Joan Schmitz of Perham knew Kenner.
"I'm not at all surprised she did what she did," Tom Schmitz said about Kenner's gift to Perham schools in a phone interview.
Schmitz knew Kenner from a young age. His first memory of her and her brother was First Communion instruction at St. Henry's Catholic Church in Perham. By that time, the Barnack family had moved to a farm outside of town. Kenner's father also worked as a day laborer in the WPA. They lived a hardscrabble life. "They were good people, but those were hard times," Schmitz said. "Deloris had nothing. That girl made it all the way herself. She had a way of knowing what she wanted."  
Schmitz attended St. Henry's School, but Kenner did not, so their paths did not cross again until high school. "Kenner was very sociable. In particular, she seemed to like to make friends with older people in the community and would often visit them," Schmitz said. He was not surprised she chose to pursue a career in nursing.
After graduation, Kenner moved to the Twin Cities and then attended nursing school in Iowa, but they met again at a dance in Perham. For a time, both Schmitz and Kenner lived back home, and even dated. When Kenner moved to Chicago, the two wrote to each other.
In one letter she recounted answering an ad for a nurse position. "She went to the office and she told [the doctor] his office looked like it needed redecorating and she would do it, and by the time she got done, everyone in the Chicago area would be knocking on his door," Schmitz said. The doctor hired her. It was Dr. William Kenner, "and that was the guy she married."
Schmitz himself married in 1952 and they did not correspond nor see each other again until their high school class's 50th anniversary in 1997. By then, Kenner was a widow and had moved back to the area.  One of Schmitz's friends was taken with her, and they and the Schmitzes would socialize together until Kenner's health declined.
Statewide Interest
Star Tribune reporter John Reinan read about Deloris Kenner and put out a feeler statewide to learn more about her. Kenner's lifelong friend, Dorothy Kvitek, answered the inquiry. The two women met when both moved to St. Paul to work, and lived at the Catholic Guild Hall, a dormitory for young Catholic working women. Kvitek described her friend as outgoing, talkative and "always thinking of her next venture or goal." That drive lead her to obtain her nursing degree and move to Chicago.  You can read Reinan's article about Deloris Kenner here.
While the mystery of "Why Perham? Why education?" is only partially solved, Kenner's generosity was not a mystery to Schmitz or Kvitek. "She was personable, a good person," Schmitz said. "In her lifetime, she helped a lot of people who needed a hand."