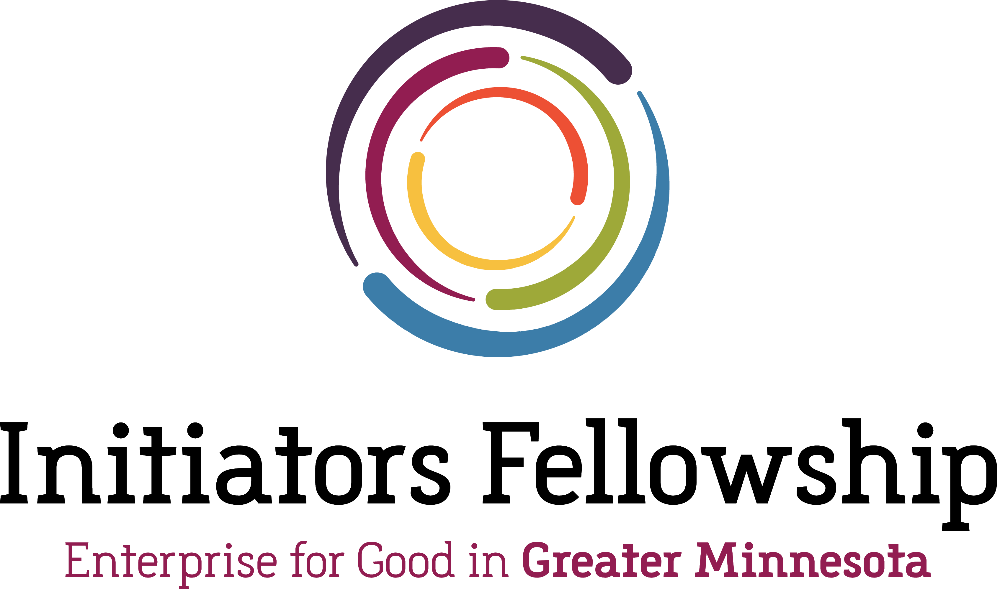 From a hydroponic growing system that allows for year-round fresh produce to an immigrant-focused law firm with an innovative and affordable fee structure, the field of seven fellows for the 2020-2021 Initiators Fellowship has been selected across Minnesota.  West central Minnesota is home to Initiator Fellow-Rachel Stone.
West Central Initiative, along with the Initiative Foundation and Southwest Initiative Foundation, offers the Initiators Fellowship as a way to help aspiring social entrepreneurs fast-track their ideas, grow their social and professional networks and further develop their business and community leadership skills. The program provides a $30,000 annual stipend along with an executive-level mentor, comprehensive programming, educational opportunities and support from dedicated staff members.
"We expect that the Initiator Fellow from our region will become an ambassador for the movement, demonstrating how and why this kind of entrepreneurship is valuable and contributes to both the social and economic vitality of west central Minnesota," said Anna Wasescha, president of West Central Initiative. "We hope that this program will provide exactly the kind of support that social entrepreneurs in our communities need to take their very good ideas and preliminary hard work to the next level."
West Central Initiative Fellow
Rachel Stone

Clay County | Youth Leadership

As an educator, Stone's venture is to equip young people with the knowledge and skills they need to manage daily activities and confidently face new situations while creating pathways to educational and entrepreneurial opportunities. "There are so many gaps and unmet needs when it comes to our youth and my heart is encouraging them to break cycles, create opportunities to lead, and to do whatever we can to bring change and unity in our community."
About the Fellowship
This cohort of the Initiators Fellowship runs from January 2020 through December 2021. The goal is to strengthen each Fellow's leadership within their respective communities and to support the growth and development of their social enterprise ideas in order to help Greater Minnesota communities thrive.
About the Funders
The Initiators Fellowship is made possible by generous funders, including Granite Equity Partners, an original founding funder and partner, along with the Bush Foundation, Sourcewell and CliftonLarsonAllen Foundation.
To learn more about Minnesota 2020 Initiators Fellows cohort as shown in the map below, click the map or  Here