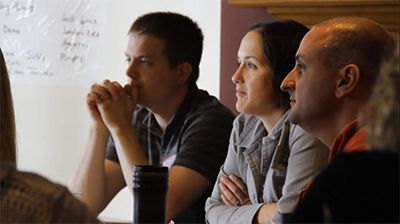 Responsive Grants
Our Responsive Grant Program is on hold as we pivot to addressing the challenges presented to our region from the coronavirus event. Watch for news or follow us on Facebook to get the latest updates on our grants.
In the meantime, we are focusing our philanthropic efforts on our new Resiliency Fund.
Here are grants that were in place prior to the pandemic:
Changemakers Grant: This competitive grant program aims to help communities become more socially-connected, equitable, hopeful and empowered. The ideal project engages residents and implements strategies that strengthen the communities of west central Minnesota. 
Community Planning Grant: These awards encourage community collaboration by engaging residents in opportunities that foster positive community and regional development. 
Census Grant program: Small grants for nonprofits or government entities were offered to reach out the historically undercounted communities. Although no longer available, you can download the Census 101 Information Sheet to learn more about this historic effort.
Key Partners Grants (by invitation only)
Community Leadership: CURRENTLY SUSPENDED due to the coronavirus event, these grants support community-focused leadership development programs in our region. The awards are made to key partners responsible for the delivery of leadership programs in Alexandria, Barnesville, Detroit Lakes and Stevens County. Support is also provided to the New Leadership Development Institute.
To discuss our community development grants, contact Wendy Merrick, director of programs, at 800-735-2239, or wendy@wcif.org.