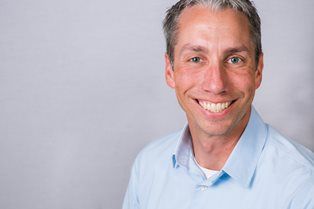 West Central Initiative works to strengthen the economy in our region and in Minnesota in order to sustain families and help them fulfill their aspirations. One of the best ways we've found to do this is by fostering and supporting the creation and retention of quality jobs and self-employment opportunities.
 
West Central Initiative's Business Development program offers several types of loans and provides resources to businesses in west central Minnesota.
WCI is a gap lender.
We are considered a gap lender in the industry. We fund 10-40 percent of the total financing need for qualified applicants. Our loan programs typically supplement or complement conventional or bank financing. We do not compete with the local bank, but our funds help the financing package succeed for the prospective business or the existing firm to expand. WCI will not, however, participate in a project that can be financed entirely by traditional sources. We actively work and promote the loan programs with the banks in our region.
This institution is an equal opportunity provider and employer.
If you wish to file a Civil Rights program complaint of discrimination, complete the USDA Program Discrimination Complaint Form, found online at http://www.ascr.usda.gov/complaint_filing_cust.html, or at any USDA office, or call (866) 632-9992 to request the form. You may also write a letter containing all of the information requested in the form. Send your completed complaint form or letter by mail to U.S. Department of Agriculture, Director, Office of Adjudication, 1400 Independence Avenue, S.W., Washington, D.C. 20250-9410, by fax (202) 690-7442 or email at program.intake@usda.gov.