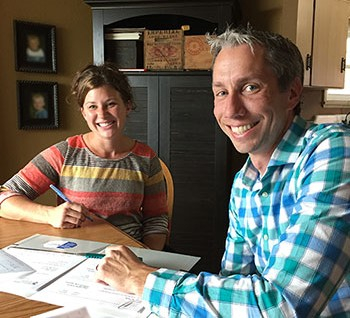 WCI is opening a third round of its forgivable child care loan program. Here's what is new:
COMPLETED APPLICATIONS ARE DUE BY FRIDAY DECEMBER 14th at 4:00 pm. 
This year there are two separate focuses for funding:
There is limited funding available for Rule 2 Family Based Child Care. Please contact Greg Wagner, 800-735-2239, before applying. 
A separate funding program for any Rule 3 Child Care Center. 
Previous years funds were available until they ran out.  For both Rule 2 (Family/Home Based), and Rule 3 (Center Based) providers, funding decisions will be competitive based on several factors as determined by WCI including geographic need, keeping the facility open, start-up or sale, and other factors as determined by WCI.  Priority is given to projects that request use of funds to address direct safety issues (i.e fencing, fire separation, egress windows, etc.), also providers that are Parent Aware rated, or pursuing a Parent Aware rating.  
 
For Family Based Providers: Funding has been allocated to provide at a minimum one Forgivable Child Care Loan in both Grant and Traverse County and is available for either new or existing child care providers.   
  
To be eligible for funding no more than 25 percent of the children enrolled can be directly related to the applicant.
 
Receipts for your purchase are now required.  If approved, the full loan will be funded upfront, you will not need to submit for reimbursement, but you will need to provide WCI copies of your receipts.
 
The specific items or project bids for what the funds will be used for need to be detailed on the application materials.  Copies of the bids or billings should be provided.
 
Newly licensed providers can submit a request for funds to "pay back" already spent funds for the startup of your child care as long as those expenses were incurred no more than 6 months from the application date and you have your receipts. 
Forgivable loan frequently asked questions.
Contact: Greg Wagner at greg@wcif.org or call 218-739-2239