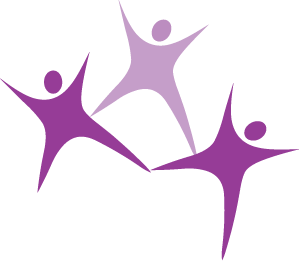 West Central Initiative believes that a vibrant and sustainable world for all begins in west central Minnesota.
WCI's Community Changemaker grant program connects our region's action to a global progress using the United Nations Sustainable Development Goals (SDGs) as a framework. While the SDGs are global goals, it takes local leadership and action to achieve them. Changemaker grants support west central Minnesota leaders in taking the new, bold action needed to bring our communities and the world closer to achieving the SDGs.
This page has all the information you need to apply! Plus, at the bottom of this page are links to a sample application and a narrated powerpoint to help you!
Projects will be selected for funding based on criteria that mirror West Central Initiative's strategic priorities listed below: 
SDG Connection: Projects must be tied to at least one of the United Nations Sustainable Development Goals (SDGs). Grant decisions may be influenced by a desire to spread awards across all 17 SDGs.
Reimagine Regional: Proposals should showcase applicant capacity to achieve their project's expected results and a commitment to working with others to create a region that leaves no one behind. Priority will be given to projects that reflect meaningful participation of under-represented populations in planning, decision-making and implementation.
Invest in Local: Ideas and projects that have or are likely to attract additional local investment of funds, resources and community support will receive priority consideration. WCI strives to honor the unique assets of each community by awarding grants to as many localities in our 9-county region as possible. The geographical spread of awards will be a factor in our decision making.
Educate, Activate, Celebrate: WCI aims to fund projects that nurture a culture of possibility in west central Minnesota. We're looking for projects that build community and leverage our regional capacity to problem solve, take risks, try new things and succeed together.
Evaluation: Applicants should be able to articulate the potential benefit of their project to the community and describe the measures they will use to evaluate their project, such as knowing the project is one track and having the intended effect.
Eligibility
Eligible applicants are nonprofit organizations exempt from Federal income taxes under Section 501(c)(3) of the Internal Revenue Code.
Applicants must be located in and/or primarily serve the people and communities of Becker, Clay, Douglas, Grant, Otter Tail, Pope, Stevens, Traverse, and/or Wilkin counties.
For-profit businesses and individuals are not eligible to apply for grant funds, nor are 501(c)(4) and 501(c)(6) agencies.
Proposals will not be considered from applicants that already have a Changemaker grant until a final report on their current project is submitted.
Exclusions
Ineligible uses of Changemaker funds:
Lobbying or political activities
Religious activities
Event sponsorship
Past operating deficits
Replacement or substitution for governmental funding
Expenses incurred prior to approval of grant award
Requests may be for up to, but not more than, $10,000. Awards will average $7,500. Generally, the grant will fund 50 percent or less of the total project budget. 
Changemaker applications are accepted on an ongoing basis but will be reviewed and awarded through a competitive review process with the specified proposal due date below.
2020 SPRING CHANGEMAKER GRANT Due: Friday, May 1, 2020
The length of the review time for funding decisions will vary with the number of applications received. However, we anticipate that awards will be announced approximately 4 weeks following the proposal due date.
We anticipate that awards associated with the second grant round concluding on May 1, 2020, will be announced in June. Please keep this in mind as you plan your application. You will need to plan for implementation roughly 2 - 3 months after your grant application is submitted.
CLICK HERE to begin the process on our EGrant online system!
Applications for the Changemaker program are submitted through West Central Initiative's online eGrant.net site. To use the site, you will first need to register an account by setting up a user name and password. Instructions for doing this are provided at the eGrant.net site, but if you have questions, please contact West Central Initiative.
The questions asked in the Changemakers application help us to understand the goals of your project and the capacity of your organization to deliver and measure impact. Of utmost importance, we want to understand how your project aligns with the Changemakers emphasis on practices that are equitable and sustainable.
If you would like to download a list of the questions that will be asked for the 2020 Changemakers grant, clicking the title above will download a PDF file containing all the questions. This PDF does NOT replace the online application process, but you can use it to help guide you when applying digitally.

This is a narrated powerpoint file that you can download to learn more about this year's Changemakers grant!