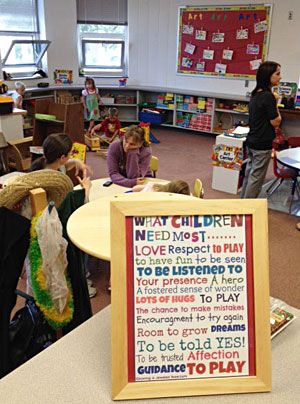 We want to give our children the best possible start toward a healthy life of learning, achieving, and succeeding. That's the West Central Minnesota Early Childhood Initiative's (ECI) mission.  
Think about it: Our young children are our future employers, workers, government officials, medical staff, engineers, parents, taxpayers, homeowners ... the list goes on. If we start now to make sure they grow into strong, healthy, community-minded adults, we build the foundation for a strong, healthy society and workforce.
 
Community organization is key. WCI supports coalition building in 10 sites. The Early Childhood Initiative seeks the involvement of parents, senior citizens, educators, business and community leaders, the faith community, and policy makers. The ECI is not about specific programs or grant awards; it's about joining together in a long-term effort to make young children a real priority. The ECI is about working with others to assess current early childhood efforts, figuring out what more your community can do and then doing it!
 
For more information on WCI's Early Childhood Initiative, email Nancy Jost, Director of Early Childhood or email Marsha Erickson, Early Childhood Specialist.